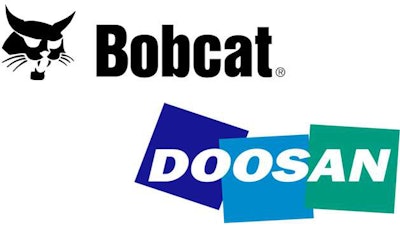 Bobcat will begin adding a Doosan-built, Tier 4-compliant engine to a portion of its equipment lineup beginning in 2014.
The engine was developed through a collaboration between Bobcat, Doosan and several engine design firms including Ricardo, FEV. The Doosan-built engine is a non-diesel particulate filter (non-DPF) engine.
"With these additional engines, Bobcat will be a market leader in non-DPF Tier 4 technology," said Bobcat president Rich Goldsbury in a statment. "Our customers and dealers prefer it, and it minimizes long-term Tier 4 parts and maintenance expenses."
Bobcat says you can expect to see the new Tier 4 Doosan engine sometime in early 2014. The company says more information on its Tier 4-compliant machines will be released over the next 18 months.