Stress points may fashion machine design
Volvo is using its equipment simulators to not only train but also measure operator stress in a search for machine features that might help alleviate that stress. "The operator and machine literally form a system," says Reno Filla, Volvo's research engineer. "We're studying the psychophysiology of machine operation, or how the mind affects the body."
One past example of this approach is research on fighter pilots, measuring how flight affects heart rate and heart rate variability, finger temperature and respiratory rate. Volvo feels that by monitoring operators' vital functions, machine designers can make smart machines that are aware of an operator's workload. The result: machines that can adapt themselves to be simpler to operate, produce less stress and require less effort, allowing operators to focus on the job at hand.
Wheel loader bucket loading has been an early focus of this effort. "For operators with less experience, the most difficult part of the cycle is loading the bucket correctly," Filla says. "While some things can be done automatically, there's still a lot of mental workload involved, especially in a production-intense setting."
This effort will take some time, acknowledges Filla. "Human vital signs are not as easy to interpret as engine speed," he says. Adds Jenny Elfsberg, director of Volvo's Emerging Technologies department: "We will see systems develop that are less dependent on operator skills, ones that support operators with guidance or even take over control of primary functions." Another possibility: cabs that present information in heads-up displays. "The operator will act more as a supervisor," Elfsberg says.
– Marcia Gruver Doyle
HDDBroker.com adds trenchers, invites contractors to global drill sales
HDDBroker.com, a 10-year-old trader website that specializes in used horizontal drill rigs, is redesigning its site to expand its offering of trenchers. "Trenchers require a different approach than drills since they involve a base model and attachments," says Bob Martin, general manager.
The website, bought by Vermeer in April, has taken a global approach to the horizontal drill market, Martin says. Since most drills are made in the United States, Martin indicates overseas buyers in some cases were paying a significant premium, a factor HDDBroker says it has softened. "Our audience is now 40 percent global. And when people start turning in their Tier 3 equipment, there's a market for it. Tier 4 will definitely stimulate sales."
Martin says currently the strongest HDD demand is for 500,000-pound-pullback-and-up maxi rigs in the Northeast. Compact rigs, typically used for installing house-drops, are also popular. "We're not seeing much demand for 40,000- to 150,000-pound machines right now," he comments.
In early October, HDDBroker had about 650 active listings. "We had 900 listings six months ago, but people are holding on to their equipment," Martin says.
– Marcia Gruver Doyle
Komatsu Care adds diesel exchange units
Receive Komatsu Diesel Particulate Filter (KDPF) exchange units for the first five years or 9,000 hours with Komatsu America's Komatsu Care – which comes standard with all construction-size Tier 4 Interim machines. Komatsu says the exchange reduces downtime compared to KDPF cleaning and is designed to capture 90 percent of particulate matter. KDPF exchanges are scheduled for 4,500- to 9,000-hour intervals.
Beyond the exchange, Komatsu Care also includes a maintenance program that covers 500-hour, factory-scheduled maintenance intervals on Tier 4 Interim Komatsu construction equipment for the first three years or 2,000 hours. Komatsu Care covers Tier 4 Interim equipment whether it is rented, leased or purchased and is available in the United States and Canada.
– Lauren Heartsill Dowdle
Rdo equipment launches rental brand
RDO Equipment has created a new rental brand that will operate from more than a dozen of the company's locations. RDO Rents is currently in the following RDO Equipment locations: Riverside and Lakeside, California; Flagstaff, Phoenix, Prescott and Tucson, Arizona; and Austin, Fort Worth, Irving, Laredo, San Antonio and Waco, Texas.
Online auction app available
IronPlanet now has a mobile app for iPhone and Android smart phones that find and bid on equipment in IronPlanet auctions. Users can search global inventory, review inspection reports, add items to a watch list and place bids, as well as view live auctions and real-time bidding activity. The app is free and can be downloaded from the iTunes Store or Android Marketplace.
Digital exclusives for November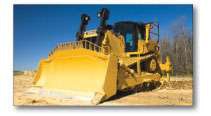 Product Report:
Caterpillar
Our kick-the-tracks look at Caterpillar's
CONEXPO-CON/AGG intros, the D8T dozer, K-Series wheel loaders and E-Series excavators.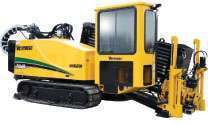 Marketplace Extra: ICUEE
Vermeer aims at the solar power panel installation market, Ditch Witch continues to make microtrencher enchancements.
Network with us!
Connect with EW on Facebook, LinkedIn and Twitter. Enter "Equipment World" in the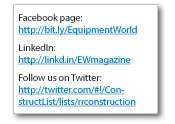 search field, join the group or "like" EW and stay updated on news and events while networking with fellow industry members.
Subscribe to our YouTube channel!