By Amy Materson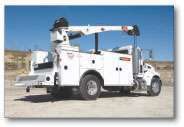 FUNCTIONAL FEATURES
Accommodate an 80,000-foot-pound crane with Iowa Mold Tooling's Dominator IV mechanics truck, designed for heavy equipment maintenance in the field.
• A-frame floor structure reduces body weight to allow for more payload
• Easily access parts and tools without sacrificing storage
• Three-point door latches require less force.
Visit EquipmentWorld.com/info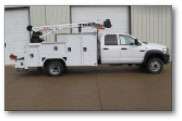 CUSTOM CONFIGURATIONS
Customize your field service truck with Service Trucks International's Eagle Pro line of service bodies.
• Features heavy duty galvanneal construction
• Configured to meet your specific needs
• Air compressors, welders and other options available.
Visit EquipmentWorld.com/info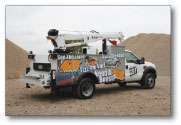 LONG REACH
Choose models ranging from 6,000- to 14,000-pound capacities with Stellar Industries' line of telescopic cranes equipped with Crane Dynamics Technology control systems.
• Cranes feature hydraulic extensions to 28 feet and hexagonal
boom design
• Planetary winch offers line speeds up to 60 feet per minute
• Standard radio remote control.
Visit EquipmentWorld.com/info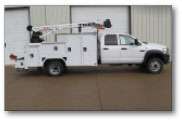 CUSTOM BUILT
Dakota Bodies' field service bodies are manufactured to your specific dimensional requirements, and designed to accept almost any service crane.
• Constructed from galvanneal or stainless steel
• Tailored to your compartment shape or frame specifications
• Three-dimensional print available prior to build.
Visit EquipmentWorld.com/info
SECURE STABILITY
Achieve stability when lifting with Atokad Bodies' service body, which features a sleeved substructure.
• Manufactured from 10-gauge galvanneal with 12-gauge
tread plate and inside deck area
• Features a 72,000-foot-pound crane tower
• Options include compressors, oil tank systems and welders/generators.
Visit EquipmentWorld.com/info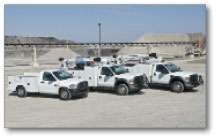 TOUGH TITAN
Choose from lifting capacities from 2,000 to 14,000 pounds with Auto Crane's Titan and Titan Elite Series.
• One-piece wrap-around design
• Tital Shield exterior paint resists dirt, chips, rust and road salt
• Elite line available in three working classes – Elite 38, 50/60 and 70.
Visit EquipmentWorld.com/info