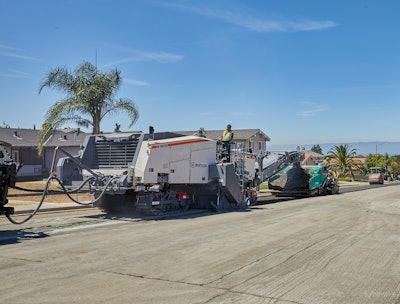 John Deere dealership Nortrax has named Richard Perzan as its new general manager for roadbuilding and minerals and has added Ryan Link and Dave Notari as Wirtgen Group territory managers.
Perzan will be in charge of the sales department for Wirtgen, Hamm, Kleemann and Vögele products. Link and Notari will report to him.
Perzan joins Nortrax after serving as Ontario, Canada, regional sales manager for Wajax. He also worked for his family's forestry contracting business and later worked
for Ritchie Bros. Link and Notari have more than 10 years of experience in the construction and roadbuilding industries.
The new sales team comes to the dealership after Nortrax Canada received the contract in January to sell and service Wirtgen Group products in Ontario.
Nortrax operates Deere dealerships in the United States and Canada. John Deere completed its acquisition of Wirtgen in 2017.