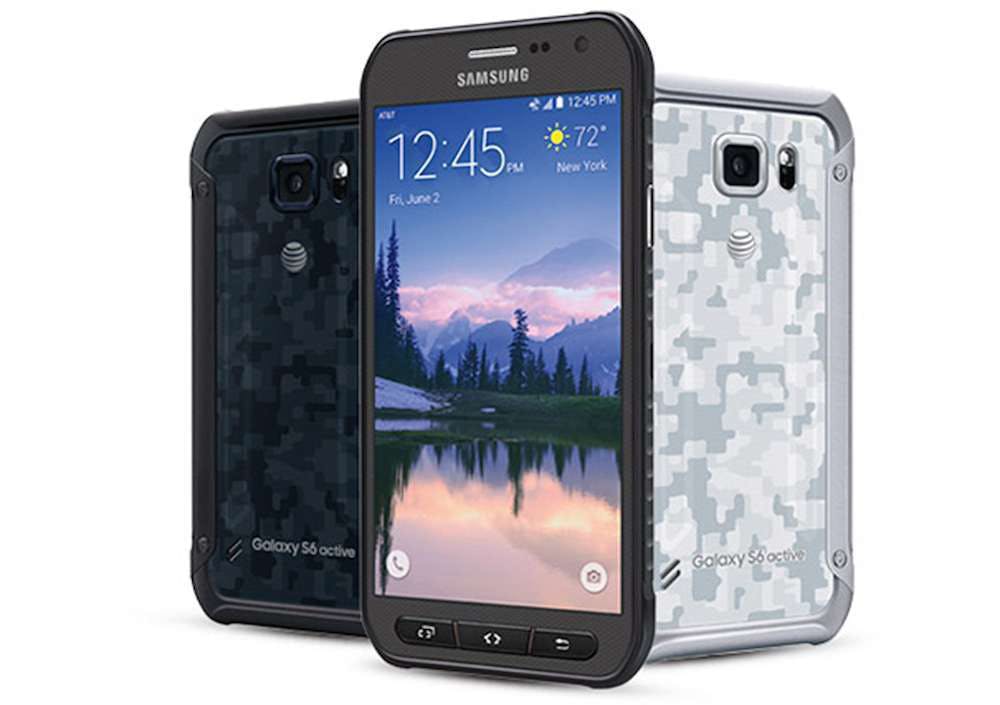 Until Caterpillar packs their phones with a bit more power, Samsung's Galaxy S6 is the best choice for those who don't want to deal with rugged cases in order to bring a powerful smartphone to the jobsite.
We'll start with the device's rugged specifications. Rated at IP68 military spec, the S6 Active is dustproof, can survive 30 minutes in up to 3 feet of water and can withstand drops from 4 feet without cracking. (This is the main area where our No. 4 pick, the Cat S40, is a better option than the S6 Active. The S40 can withstand drops up to 6 feet and can withstand up to an hour of 3-foot submersion.)
But the S6 Active packs its slightly less rugged spec into a much thinner, though much more unattractive package than the S40. And Samsung managed to cram a bigger battery in: the S6 has a 3,500 mAh battery while the S40's is 3,000 mAh.
But where the S6 Active really blows the S40 out of the water is performance, display and camera quality. The phone features an eight-core processor and 3GB of RAM. It has a great 16MP camera compared to the S40's rather shoddy 8MP shooter, and its 5.1-inch, 2,560×1,440 resolution display is laughably sharper than the S40's 4.7-inch 960×540 screen.
In sum, the S6 Active compromises a bit on ruggedness, but in our eyes more than makes up for it in performance.