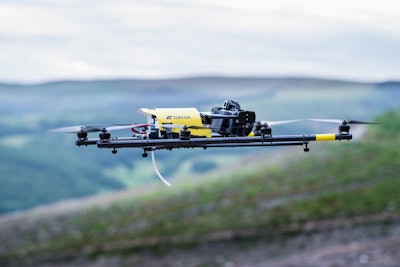 Contractors, surveyors and engineers are finding all kinds of new and useful applications for unmanned aerial vehicles, otherwise known as drones. Topcon has introduced a new product into this market, the Falcon 8–powered by Ascending technologies– designed for inspecting and monitoring worksites as well as surveying and mapping applications.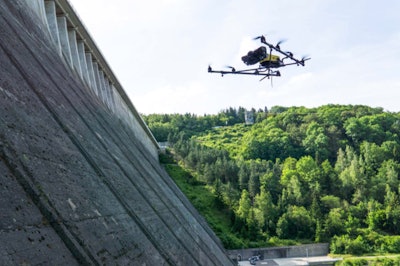 This UAV is equipped with 8 rotors, can take off from any location and can maneuver in heavy winds and small spaces. According to Topcon the Falcon 8 is well suited for mapping or modeling projects up to 85 acres with high-resolution imaging.
Topcon has two versions of the Falcon 8: the GeoExpert for surveying, modeling and mapping projects and the InspectionPro for industrial inspection and monitoring applications.
The GeoExpert has a HD RGB camera payload while the InspectionPro comes with the camera and infrared sensor combination. Both versions can give you real time video and data monitoring, photo tagging, and desktop software to generate easy to edit material.
An autopilot safety feature provides three levels of redundancy for protection against performance drop or loss of control. Three inertial measurement devices synchronize all the data sensed by the UAV and compensate when needed.