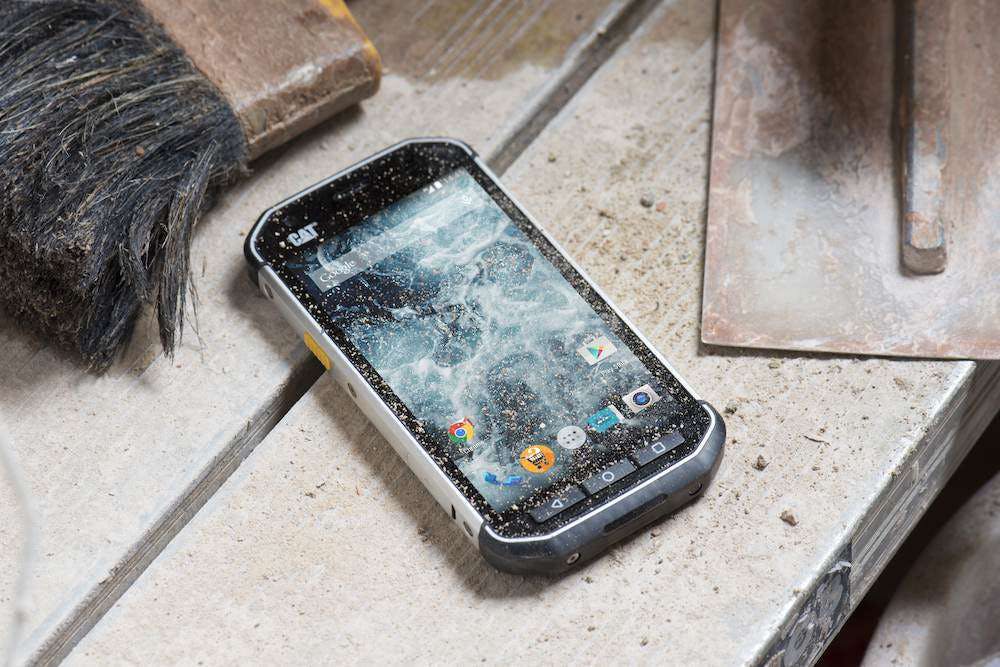 A phone that's not a surprise to find on this list is Caterpillar's S40. Built specifically for construction work, the S40 is Cat's attempt to build a powerful device you don't have to worry about destroying while on the job.
We reviewed the phone in depth in October and found the device to live up to not only its drop and waterproof claims, but to also be usable with gloves on and with water on the screen. Those are huge jobsite benefits. Plus, we found battery life to be among the best offered in an Android device.
However, performance on the phone was severely lacking. While the phone was fairly snappy when it comes to most tasks like going in and out of apps, sending emails and browsing the web, we experienced multiple slowdowns when trying to do more than one thing at a time. Plus, the benchmark test we ran on the phone's processor and measly 1GB of RAM placed the S40 at the very bottom of the barrel for Android devices.
But if ruggedness is your top priority and you can deal with a bit of sluggishness, we suggest giving the S40 a look. The price is very attractive at only $400 off contract and it's one of the coolest-looking smartphones on the market.