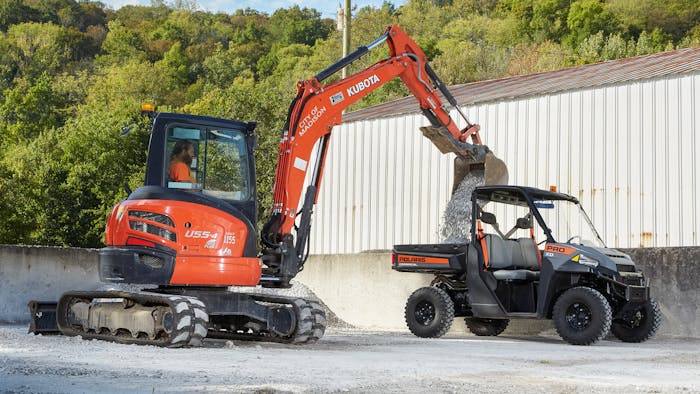 With capacities up to 2,075 pounds of payload and 2,500 pounds of towing, Polaris has designed its Pro XD UTVs to tackle serious jobsite work. But whenever you've got a machine that's both strong and compact you can't skimp on the tools and accessories. Thankfully, Polaris has a wide variety of accessories for the Pro XD and the company just announced three more that expand even further on the capability of these UTVs.
Cargo Bed Topper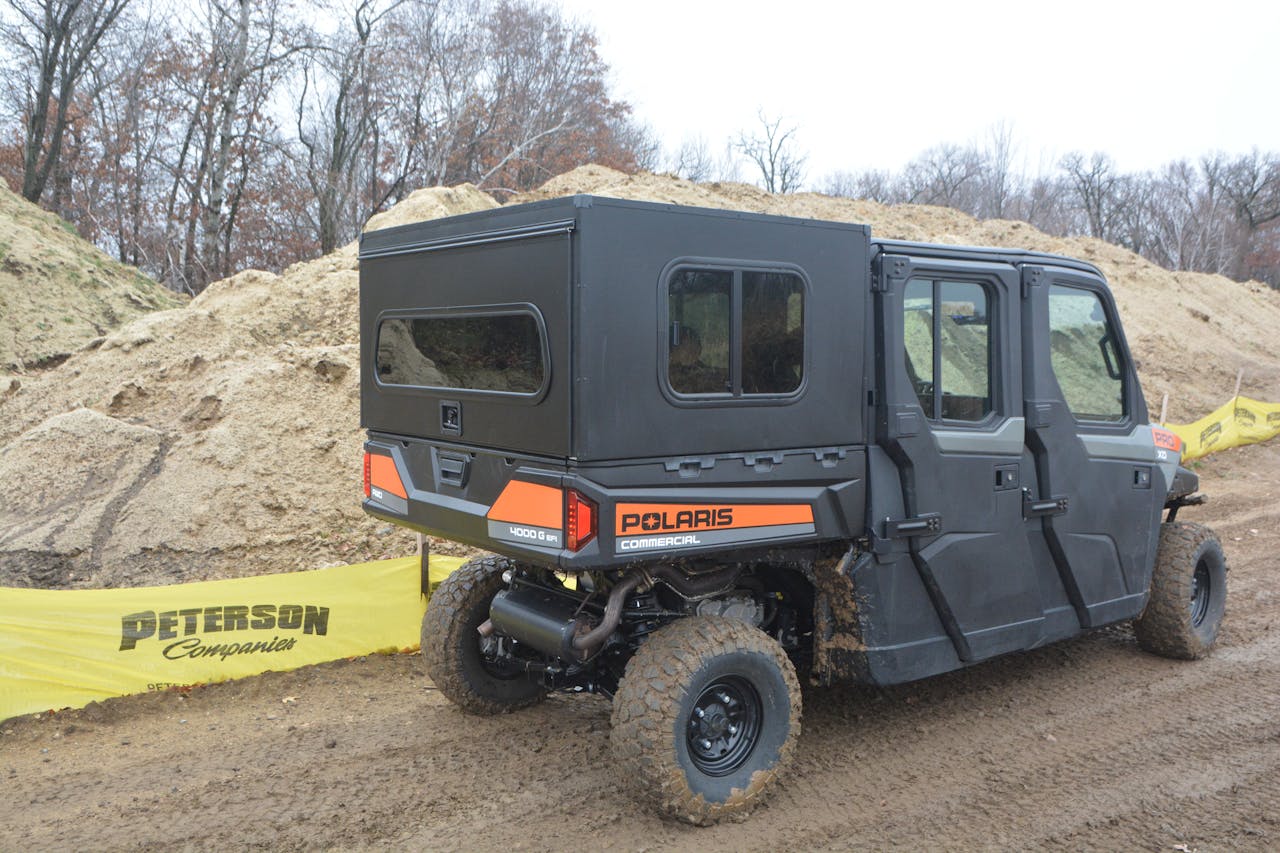 The new cargo bed topper for the Pro XD vehicles has the look of something designed for a tiny pickup. And with all the payload and towing capability the Pro XD models have...well, that's exactly what it is.
Beyond being able to lock up whatever you've got stashed in the bed and keeping that payload out of the elements, this all-aluminum topper is extremely durable, water tight, easy to install and remove, and it's lightweight.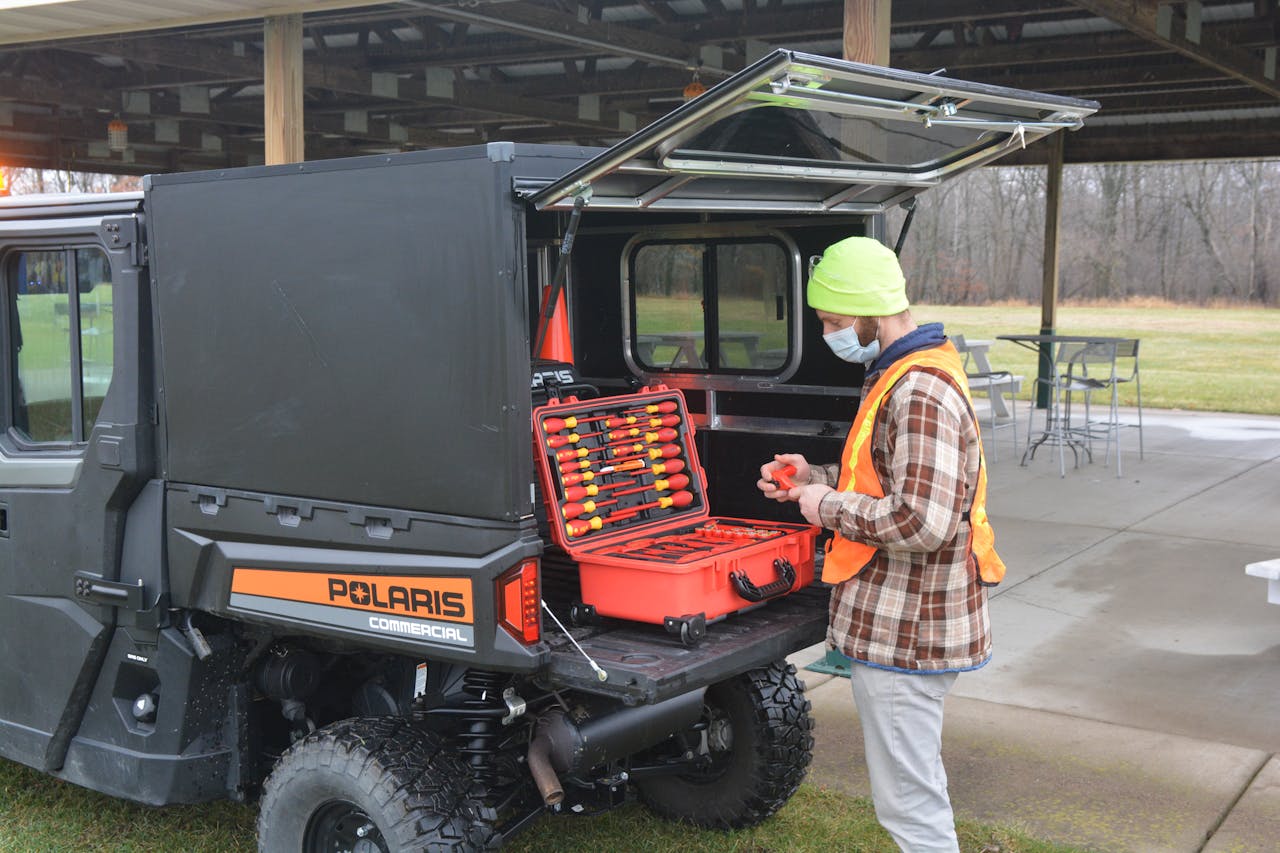 The front, side and rear windows not only give you a view inside the cargo area, but also ensure that you have line-of-sight visibility from the driver's seat all the way behind the vehicle while you're driving.
Rear Bumper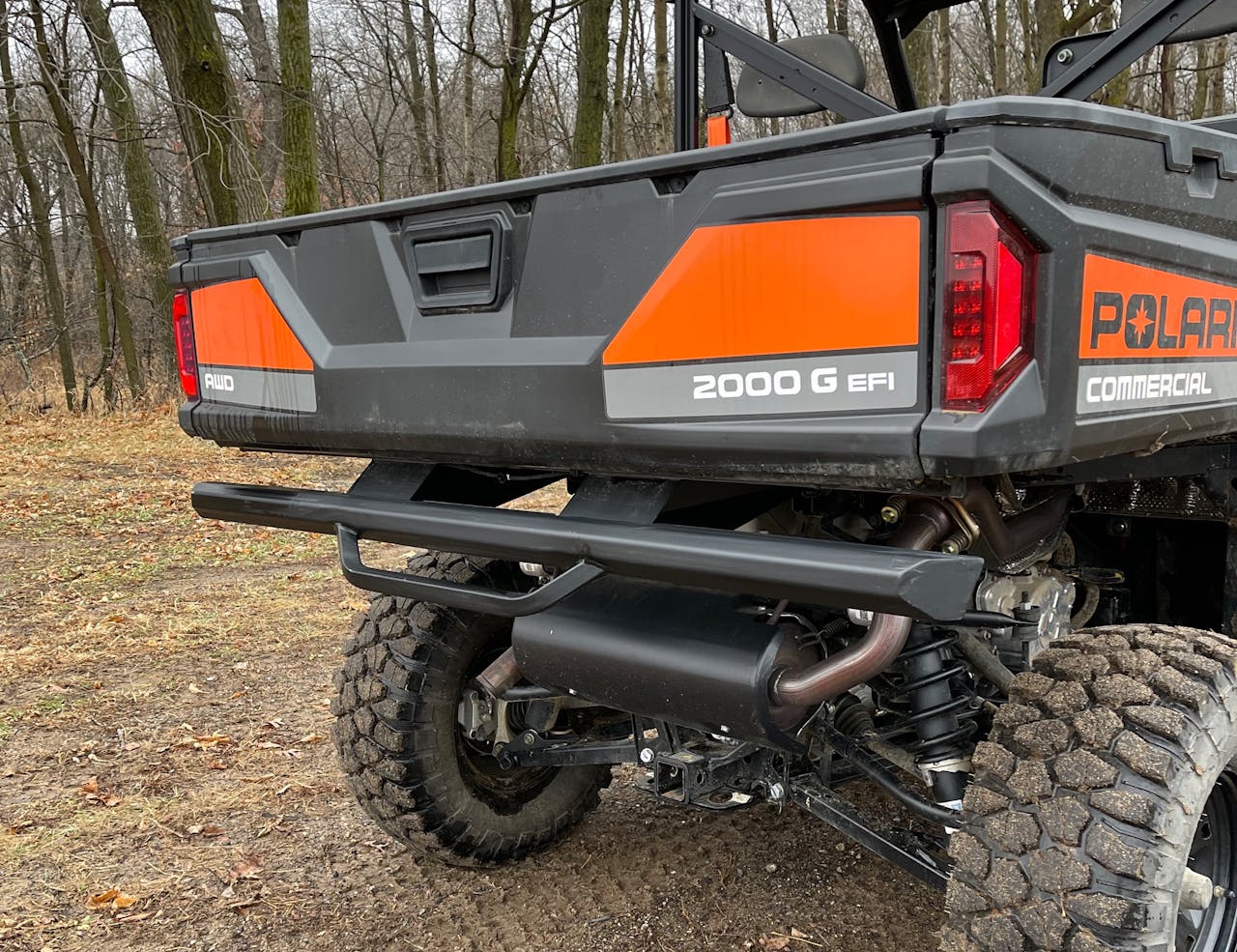 Polaris has also introduced a new steel rear bumper for added protection of the UTV, its taillights and body in the event of a rear collision. Mounting holes make for easy installation.
Mud Guard
Designed to keep excess dirt and mud away from the engine, Polaris has also introduced a new mud guard for the Pro XD lineup. Polaris says it cuts down on cleaning and maintenance by keeping debris out of hard-to-reach areas. The mud guard will come standard on all new Pro XD diesel models.
Growing Catalog
In addition to these accessories, Polaris has a full catalog of Pro XD accessories including a plow system, winch, cargo boxes, cargo racks, wiper and washer systems, roofs, doors, lights and much more.
Click here for a PDF of the full downloadable catalog.