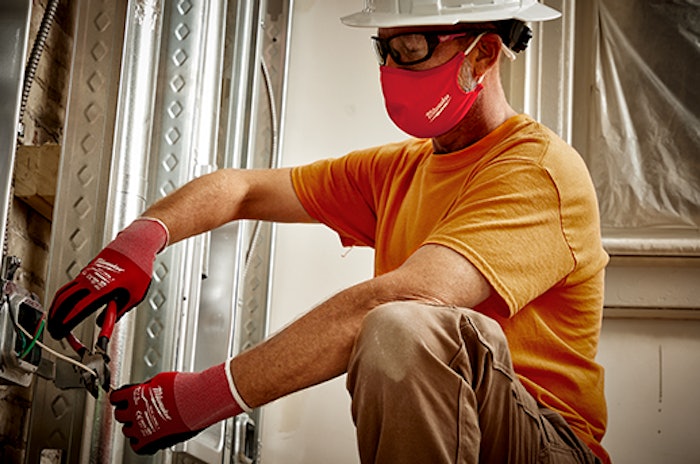 Milwaukee Tool rolled out new face masks this month that are designed for all-day wear by construction workers to prevent Covid spread.
The masks are available in two or three layers of soft, breathable fabric that has anti-microbial treatment and wicks away moisture, according to Milwaukee Tool.
The masks also feature adjustable earloops and a flexible nose bridge for a better fit. They come in two sizes: S/M and L/XL.
They can be reused and go in the washing machine. The company says they meet CDC guidelines.
The two-layer mask's outer layer is made of 86% polyester and 14% spandex. The inner layer is 71% nylon and 29% spandex.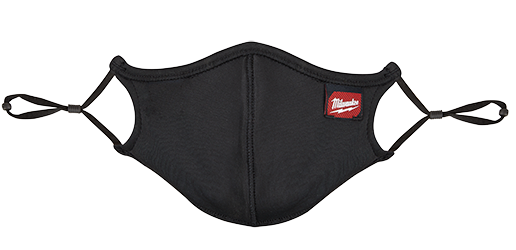 Milwaukee Tool's three-layer maskThe three-layer mask's outer layer is 88% polyester and 12% spandex. The middle layer is 100% polyester. The inner layer is 71% nylon and 29% spandex. The three-layer mask design separates the wearer's mouth from the mask, according to the company.
Milwaukee Tool says the masks will be available for purchase at select distributors in January. The two-layer mask, which comes in gray or red, will cost $9.97, and the black three-layer mask will cost $14.97. Packs of three and 10 are also available.