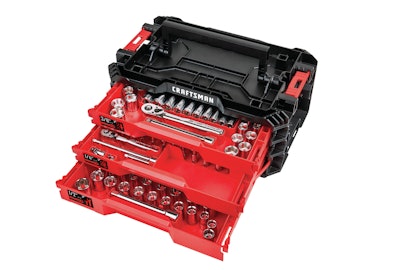 Mechanics tool sets have long been popular under the Christmas tree for any family that has a budding gearhead in its midst (or an adult who needs an extra set of tools to throw in the back of his pickup truck).
Now Craftsman has packaged a 216-piece, three-drawer mechanics tool set (normally $149, but on sale for $99) into its modular Versastack system to help keep those mechanics organized and mobile. The tools offered include ratchets, wrenches, sockets and accessories in ¼- inch, 3/8-inch and ½-drive sizes with room for other accessories.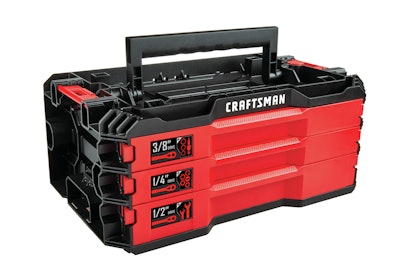 The Versastack system offers a wide range of storage boxes that can be stacked, locked together and wheeled around the shop or jobsite easily. Each unit is rated IP54 for durability and secured with heavy-duty metal latches.
Other recent additions (and potential Christmas gifts) for the Versastack system include a 30-quart cooler ($129) and a 17-inch soft side tool and accessories bag ($45). You can find all these and the rest of the Versastack modules at Lowe's stores.