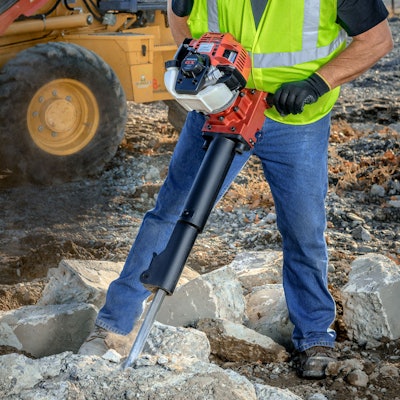 US Hammer is introducing two gasoline powered breakers to the market, the GB-70 and GB-90.
The advantage of gas powered models is you don't need a compressor, generator or hydraulic power pack to run them, and all the cords, hoses and set up time those require. With these models you can throw them into the back of the truck, take them out at the jobsite and start working immediately
Both breakers are powered by 50 cc Honda engines. The GB-70 weighs 70 pounds and outputs 64 foot-pounds of impact force. The GB-90 weighs 90 pounds and attacks material with up to 76 foot-pounds of force.