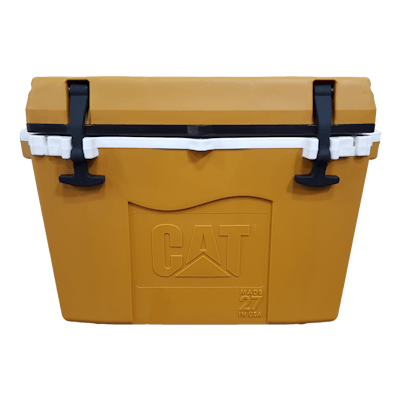 Cat's alternative to the popular Yeti cooler is cheaper and prominently features the iconic Cat logo and yellow color scheme.
Produced though a licensing deal with Taiga Coolers and made in the USA, Cat's 27-quart cooler is designed to withstand the abuse of the jobsite while keeping its contents cool for long periods of time.
Cat says the new cooler holds 24 cans "plus ice for after hour use." The cooler is UV-resistant and "heavily insulated." Though it gives no specific figures on how long the cooler will hold ice, Cat says it will "keep food and beverages cold all day long."
It features a seamless, one-piece lid gasket with a rigid foam barrier to seal cold in. Rubber latches secure the lid and a lock can be added.
The cooler sells on the Cat shop website for $249.