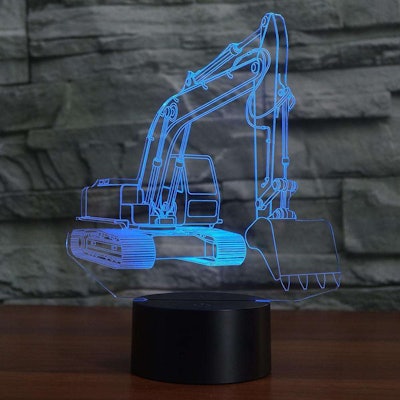 These heavy equipment lamps feature a cool, holographic-like design and would make a great addition to any office or kid's room.
You can find these color-changing holo lamps in a few places online, especially the excavator version. One option on Amazon runs for about $29 and comes with a swappable design, allowing you to illuminate either an excavator or a mining truck. Another excavator-only option on Amazon runs $18.
There's also a bulldozer version that's a bit harder to find. There are listings on Amazon, but most don't ship for several weeks. A site called LampSillu sells them but at much higher price of $44.