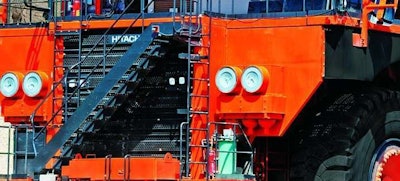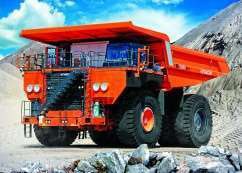 Hitachi Construction Machinery has launched its largest dump truck, the EH5000AC-3 rigid dump truck.
The dump truck, powered by a Cummins QSKTTA60-CE diesel engine, meets EPA Tier 2 emission requirements.
The truck features the Advanced Hitachi AC Drive System for mining operations; the third-generation Hitachi Drive Control System with slip control for traction and slide control for grip; a pitching prevention for a smooth ride; a Slip Angle Control for stable cornering; an advanced braking system; and a Hitachi system monitor with onboard systems and controls information.
For more information about Hitachi, visit hitachi-c-m.com.