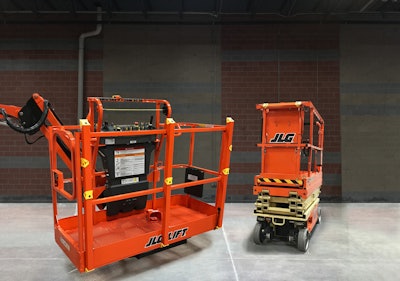 JLG has expanded the use of its SkySense obstacle-detection system to most of its boom and scissor lifts, the company says.
The system establishes warning zones and sets stop distances as the aerial platform moves, and it sounds an alarm and emits a visual warning when the platform nears an object.
The system's sensors automatically slow the machine and then stop it. Operators can override the system and inch closer to the structure to perform their work.
The system can be purchased aftermarket or with new orders for JLG aerial platforms.