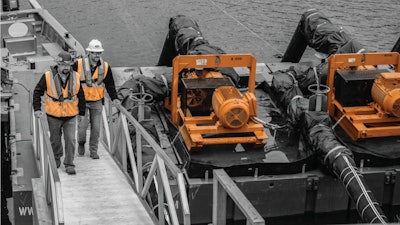 Xylem has revamped its rental business to offer customers a range of water pumps and related equipment.
The company says its goal is to provide a one-stop service for contractors and others who need water pumps, for everything from emergencies to long-term use.
"The days of using multiple suppliers for a single project are waning fast," says Gregg Leslie, Xylem director of rental market development, Americas. "Industry professionals want a partnership where they can get all their specific water challenges met from a single supplier, who also has the know-how and support services to back those system solutions up."
Xylem says it has the "broadest range of sizes and configurations" and it also rents exclusive specialty products and systems. Xylem brands include Godwin, Flygt, Goulds Water Technology, AC Fire Pump and MJK.
Along with providing products, the company says it can guide customers toward custom rental solutions to their complex water problems. Xylem says it provides "holistic project management services" and customer support.