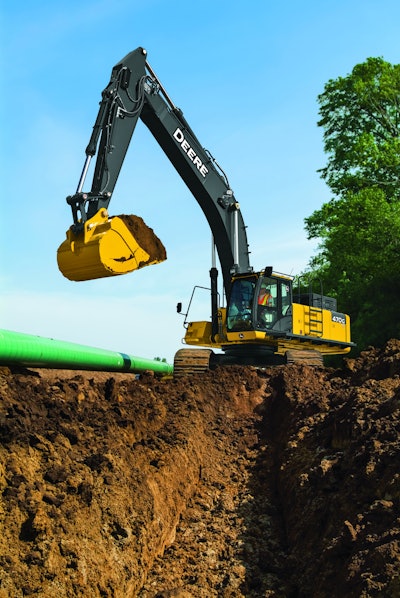 After first introducing the feature last year on the 210G LC, John Deere is bringing its grade guidance feature to the 470G LC.
Grade guidance is Deere's term for what other manufacturers call "indicate" mode. The guidance system uses a display inside the cab to show the operator the elevation and position of the bucket's cutting edge with respect to a 2D or 3D design surface.
Deere says the system can be used to perform "precision excavation projects," and enables them to achieve final grade using only the in-cab display.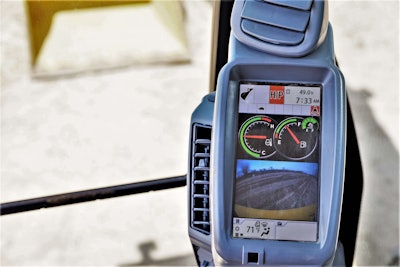 The system, which also integrates with Deere's JDLink telematics, was developed with Topcon, is factory-integrated and ready to use on delivery
​"Accuracy and productivity are critical to our customers, and the new integrated system provides them with just that," says Jonny Spendlove, excavator product marketing manager at John Deere Construction & Forestry. "With this integrated solution, the system's sensors are protected from damage and the display is conveniently placed in the cab.
"Additionally, this technology is fully supported by the customer's John Deere dealer, eliminating downtime and expediting earthmoving operations."
Powered by a 13.5-liter engine, the 470G LC delivers 367 horsepower and is aimed at pipeline, mass earthmoving and road building projects.