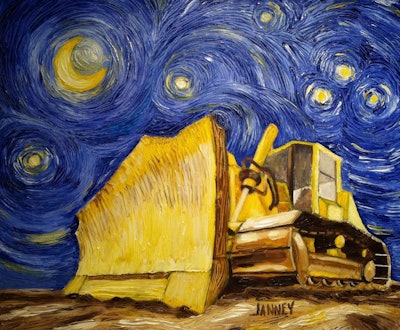 There's plenty of copycat art in the world, but your office or man cave will definitely get a unique look with one of these abstract-impressionist themed construction paintings.
The artist Rich Janney has dozens of construction themed oil on canvas paintings and prints and posters of the same images for sale at https://www.artpal.com/janneyrichard. Rich also does custom requests if you have a favorite construction scene you'd like rendered in his unique style. Contact him at richjanney@gmail.com.
You can read more about Janney's background and his inspiration in my full writeup, here.