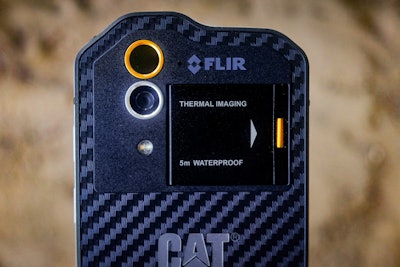 The S60 is Cat's best smartphone to date. As I noted in my full review from August, the S60 has a distinctive character to it and is one of the coolest gadgets to hit the market in some time.
With a nearly indestructible design that can withstand drops and deep plunges into water, the S60 also boasts excellent battery life and snappy performance. But its marquee feature is a built-in FLIR thermal imaging camera. This camera displays temperatures differences in the world around you though 9 different filters which differ in the way they lay out cool and hot temperatures.
In addition to still images, the FLIR camera can also take panoramas, videos and time-lapses. One particularly cool feature is the ability to place a crosshair over what you're looking at through the camera to display the temperature specific to that spot.
The S60 runs $600 and can be purchased on the Cat Phones website.