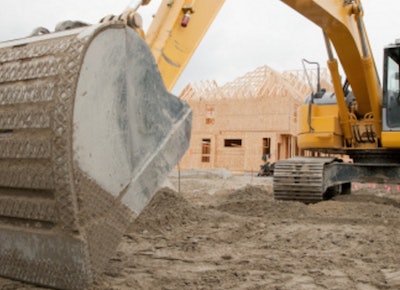 This story may not exactly be new news, but it's a great example of mankind's propensity (and reasoning) for doing dumb things and a great reminder to always immobilize heavy equipment left on a jobsite, or at least remove the keys.
According to the Oswego Patch, police were dispatched just past midnight on August 21 for a report of an excavator traveling along Treasure Drive and damaging power lines.
Upon arriving at the scene, the Oswego Police Department found 31-year-old David Salinas inside the machine. Officers said he took the excavator from a parking lot nearby and as he made his way along Treasure Drive, left damaged phone and cable lines in his wake.
Residents and businesses in the area temporarily lost phone and cable service.
So why'd Salinas take the machine? He said he was "tired of walking and needed some wheels," according to a post on the OPD Facebook page.
Salinas has been charged with leaving the scene of an accident, driving under the influence, felony theft and felony theft of a motor vehicle. Police said he was operating the machine with a blood alcohol content of .24.