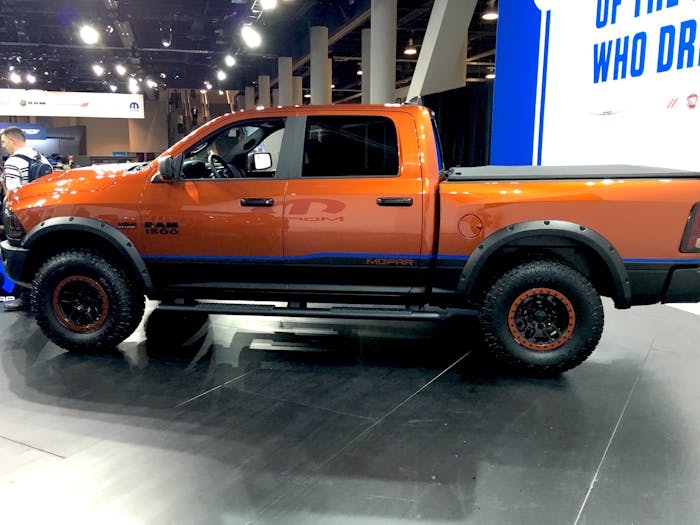 During a press conference on the SEMA show floor here in Las Vegas, Ram unveiled a concept version of the Rebel, its new off-road focused pickup.
Unveiled in January with a grille that represented a departure from the traditional Ram design, the Rebel was already mostly an aesthetic study in the off-roading segment, with the only differences from standard 1500 models outside of the grille being an integrated skid plate in the grille, a one-inch difference in ground clearance, an aluminum hood for weight savings and Power Wagon-inspired wheel-arch moldings.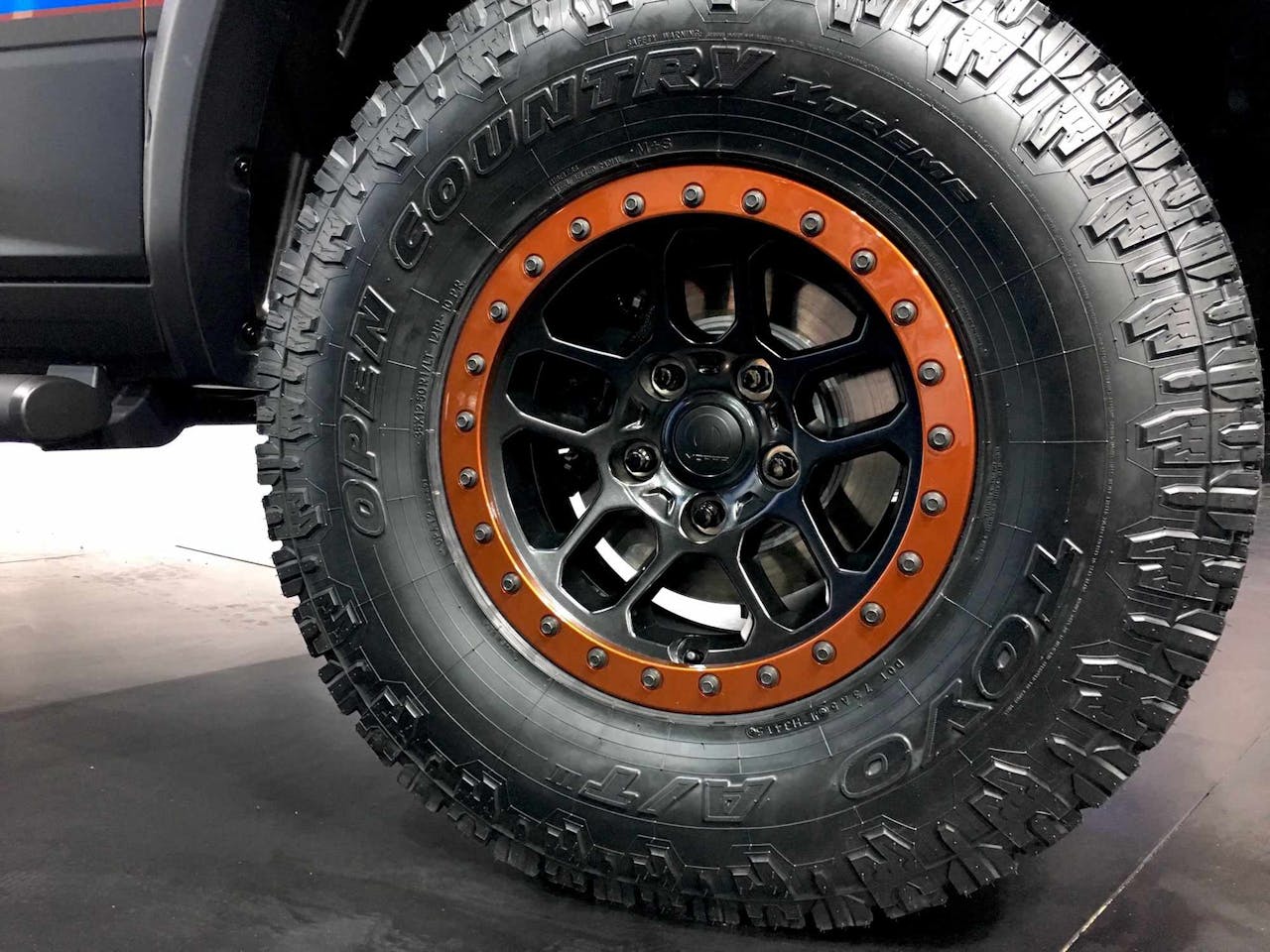 And with the new Rebel X, Ram is taking the accessorizing to a different level, outfitting the truck with "a catalog of production parts and accessories," albeit with more power than the standard Rebel.
For starters, the Rebel X has a Hemi rather than the 3.6-liter, 305-horsepower V6 on the standard model (though the Hemi is already an available option on the standard model). As we've noted, the standard Rebel's 269 lb.-ft. of torque is just a crying damn shame when compared to the 6.2L V8 pushing 411 hp and 434 lb.-ft. of torque in the current Ford Raptor.
But when you put in the Hemi, that 5.7-liter powerhouse ups the Rebel to 396 hp and 410 lb.-ft. of torque. The X also has the added benefit of a 5.7-liter cold-air intake, cat-back exhaust and exhaust tips with an active Ram Air duct. In other words, this already seems like the truck the Rebel should have been in the first place.
At the unveiling, Mopar president Pietro Gorlier said the majority of accessories found on the Rebel X are available right now from Mopar. So, while the Rebel X is still just a concept, Rebel and Ram 1500 owners can achieve the majority of the truck's look and functionality right now. In other words, "buy our parts!"
The X is further distinguished from the standard model with a "dark Copper" paint job with a matte black graphic on the hood trimmed with a Mopar Blue tracer. The truck rides on 35-inch Toyo tires on 17-inch aluminum wheels. The wheels also feature painted functional deadlock rings with fasteners and Mopar center caps.
Over the bed is a soft tri-fold tonneau cover, while a Mopar dual exhaust bed step helps reach tools or equipment stored in the rear. Running along the sides are tubular steps.
The interior features prototype Katzkin leather seats embroidered with the Rebel X name. The steering wheel and armrests feature copper stitching. Additional features inside include all-weather slush mats, a pedal kit and door sills.