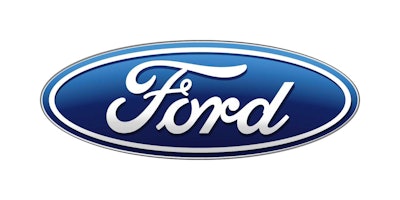 After more than 600 complaints from customers about fuel leaks since March 31, Ford has announced three recalls—the largest affecting more than 465,000 cars and SUVs—according to Automotive News.
Though no fires, deaths or injuries have been reported due to the fuel leaks, it's more bad news for Ford which is also at the center of an ongoing investigation from the National Highway Traffic Safety Administration over the EcoBoost engine in its F-150 pickups.
Ford has discovered problems with leaking fuel delivery modules in the 2013 Ford Explorer, Taurus sedan, Flex, Fusion sedan and Police Interceptor Utility and sedan. Also affected by fuel delivery leaks are the 2013 Lincoln MKS sedan, the MKT crossover and MKZ sedan.
The smaller recalls include 500 2013 Lincoln MKZ sedans due to cracking in the insulation of the engine block heater's 120-volt electrical cord, and 23 2013 Ford Fusions for faulty steering gears.
Owners should expect to see recall notices soon. The vast majority of the recalled vehicles, 390,000, are in the U.S.