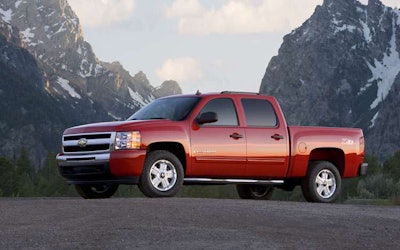 The resale value of three-year-old full-size pickup trucks has increased 7 percent in the past year, according to a report from Truck Trend.
Citing data from the National Dealer Association (NADA), the report says the boost in resale values is due to the rebound in home construction coupled with a low supply in the full-size pickup market.
Because of the increased interest from the construction industry, NADA predicts that two-wheel-drive, regular cab pickups with V-6 engines—the most popular trucks among those who work in construction—will be in high demand over the course of the next year.
According to the NADA data, the Chevrolet Silverado 1500 LT Crew Cab with a 5.3-liter V-8 engine added $1,460 to it's resale value in the last year. At an increase of 8 percent, that's the highest yearly gain in the segment.
The next highest gain was the 5 percent or $833 the Ram 1500 Crew Cab SLT with a 4.7-liter V-8 engine added to its resale value.
Be sure to check out the Truck Trend report for the full listing.