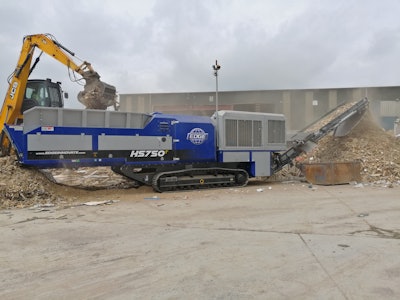 Edge Innovate, located in the ConExpo 2020 Silver Lot Booth S-5233, will unveil its HS750 and VS420 high-capacity shredders at the show.
The HS750 uses the benefits of a high-torque, slow-speed shredder with a horizontal positive feed delivery system.
(You can see more of what OEMs have in store for ConExpo 2020 in our show preview page by clicking here.)
A 42-inch diameter compression top feed roll aids in the delivery of material to a 42-inch tip diameter solid steel downturn rotor, designed to absorb heavy impacts and deliver high throughput. Potential for rotor overload or material bridging is reduced via an intelligent material management system providing efficient delivery of material to the chamber. Should a blockage occur, the feeder, top feed roll and rotor can be reversed via the radio remote.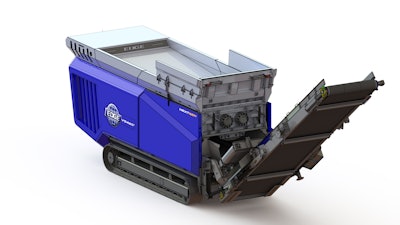 The high capacity, high torque twin-shaft VS420 industrial waste shredder can process a large array of materials including green waste, municipal solid waste, construction and demolition waste, biomass and tires. The VS420 uses hydraulic hopper extensions with hydraulic locking mechanisms, a large automatic tipping hopper with remote functionality, hydraulic height adjustable twin pole magnet and a one-point service area.