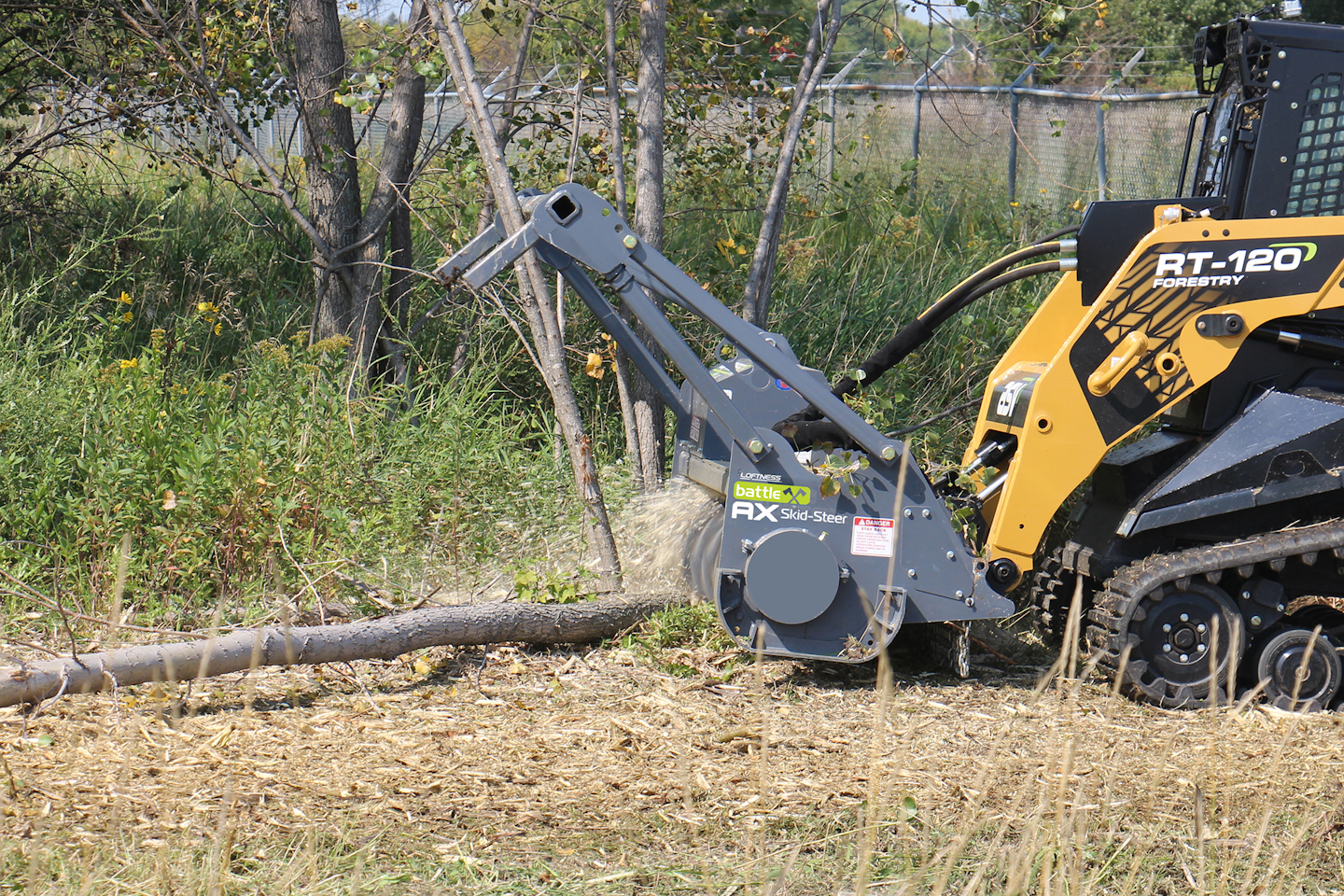 Loftness, exhibiting in booth S5655 in the Silver Lot at ConExpo 2020, will show new models of its Battle Ax horizontal drum mulcher for skid steers, excavators and other prime movers.
(You can see more of what OEMs have in store for ConExpo 2020 in our show preview page by clicking here.)
Designed for vegetation management jobs such as right-of-way maintenance, land clearing and forestry, the attachment has a new rotor, tooth design and two-stage cutting chamber.
Built-in depth gauges, functioning similarly to raker teeth on a chain saw, prevents the attachment from engaging too much material at one time. Loftness says this design is a better solution for managing material being fed into the attachment than ring-style rotors.
A variety of cutting tooth styles — including Quadco planer blades, hard-surface Quadco blades and carbide teeth — are available. Mounted to the rotor with a single hex bolt, teeth can be easily removed.
A two-stage cutting chamber allows material to be cut twice by the rotor, producing small particles. To customize the particle size, you can adjust the primary shear bar.