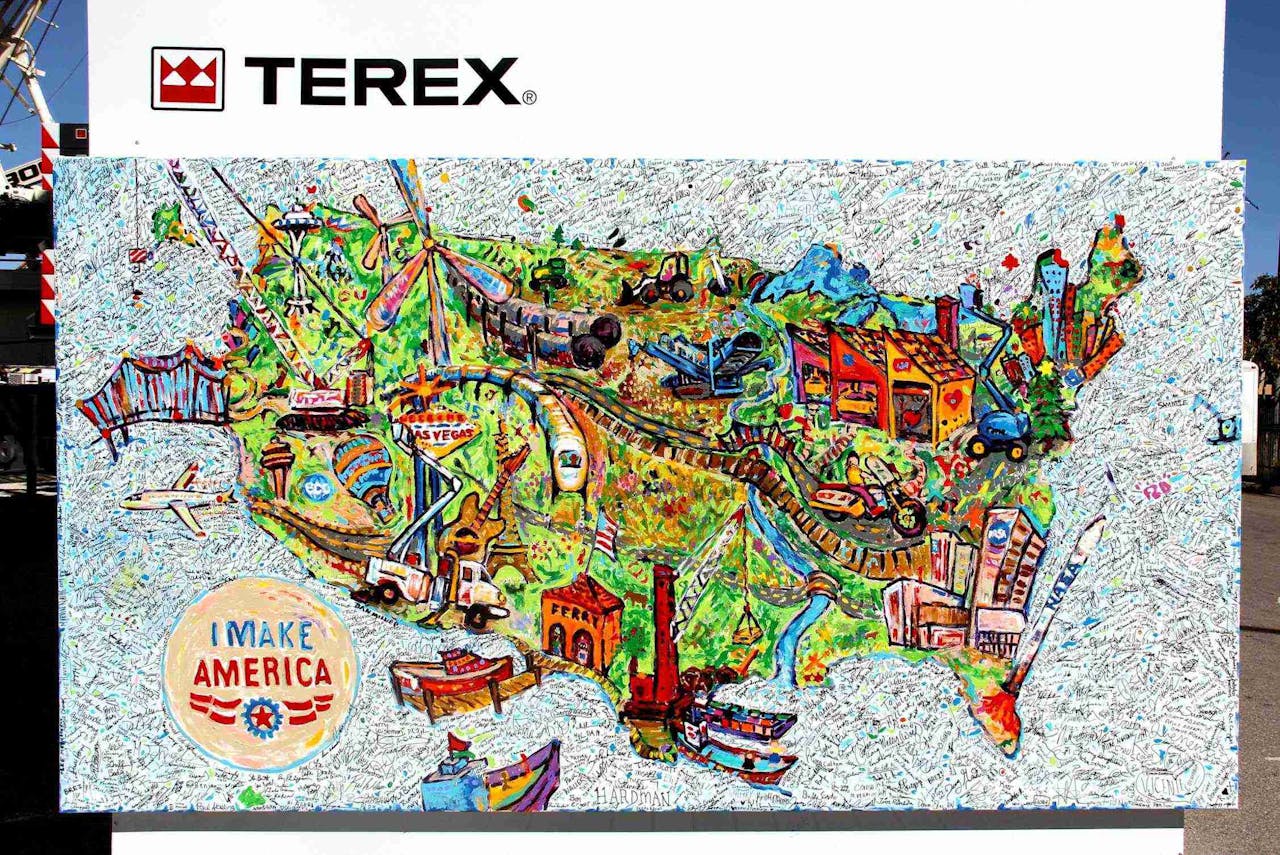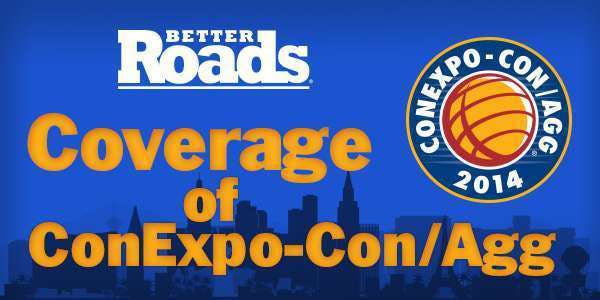 Following ConExpo-Con/Agg 2014 earlier this month, Terex donated a unique piece of art to the Association of Equipment Manufacturers' (AEM) "I Make America" campaign.
During the show, Terex invited attendees to stop by the company's exhibit at the Gold Lot to add their fingerprints and signature to a work of art designed to raise awareness and funds for the initiative.
After the show, FingerSmear Artist Kelly Sullivan included some finishing touches to the masterpiece before the manufacturer presented it to AEM.
[youtube y9uWjoErRuI nolink]
To see a time-lapse of the creation of the painting, watch the included video.
The artwork displays several types of transportation in America, and more than 1,300 show attendees contributed to the piece.
"What better metaphor to show how vital everyone's role is in building America's infrastructure than to create a work of art that includes the imprint of more than a thousand participants," Terex Chairman and CEO Ron DeFeo said. "We are proud to donate this to AEM and the I Make America campaign."
AEM plans to display the painting at several venues in the coming weeks.
Check out the photos below to see ConExpo-Con/Agg attendees adding their fingerprints and signatures.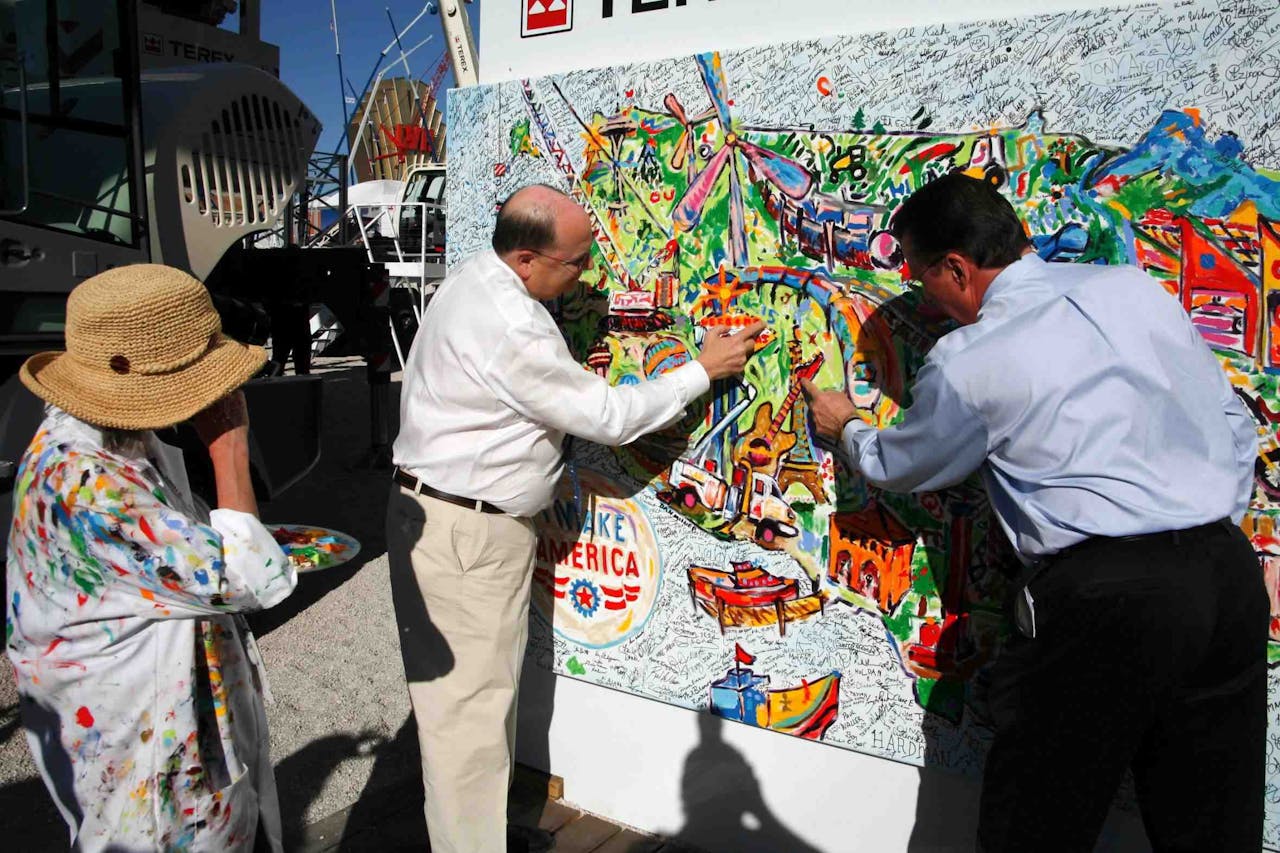 .