It already was going to be different.
ConExpo-Con/Agg 2020 had complicated logistics to overcome from the get-go. The Las Vegas Convention Center is in the middle of a massive expansion that took out the footprint of the former Gold Lot, forcing companies to relocate. Many relocated to what became Festival Grounds, situated a mile away from the main show. There were going to be waits no matter how many minibuses you threw into the mix.
But no one anticipated it would be this different.
The first widespread reports of COVID-19 come out in mid-January, there was little indication that by March the virus would change the face and nature of North America's largest construction equipment trade show, even shortening it by a day.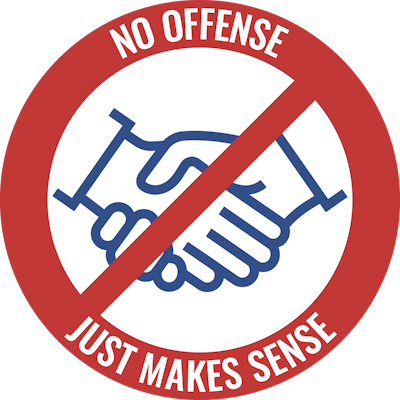 A few weeks before the show, AEM started issuing advisories. It would follow Centers for Disease Control and World Health Organization guidelines, supply bottles of hand sanitizers throughout the show, increase cleaning and issue buttons with the red international banned sign over a handshake saying "No offense. Just makes sense."
Then there were rumblings of exhibitors pulling out over COVID-19 concerns, which reached a crescendo the Thursday before the show when Volvo Group — including Volvo Construction Equipment and Mack Trucks — said they would not attend. The next day AEM and Volvo CE issued a joint statement saying Volvo CE's machines would be on display, only there would be no staff present.
On the attendee side, large rental, aggregate and construction registrants started complying with corporate no-travel directives. This was in addition to the anticipated lower international attendance — which during the 2017 show made up 20 percent of the attendees — all which would seem to make AEM's pre-show anticipated 130,000-plus show attendees non-attainable.
But there is a difference between registrants (those who sign up for the show) and attendees (those who actually step foot in the show). In the press release wrapping up the show's figures, AEM said "registrations for the show totaled over 130,000." It went on to add, "At the conclusion of the show, cancellations from international attendees totaled less than 1 percent."
The AEM press release had show chairperson Mary Erholtz of Superior Industries saying, "This has been one of the best editions of CONEXPO-CON/AGG — ever."
My vote is for oddest. While the show definitely went on, you couldn't ignore the cadence of what was happening outside its gates. At previous shows if you happened to check the news at the end of a long day you might have a mild oh-that-happened reaction. This was different times ten.
For us in the trade press, it was a wonderful news-gathering event. Except for Volvo Group, all the major construction equipment manufacturers stayed, and put on the dog. Caterpillar in particular drew people to the off-main-site Festival Grounds with a genuine in-the-dirt demo. And although no staff were present in its across-the-aisle neighbor Volvo Construction Equipment booth, its team came up with a creative way to reach out to attendees.
In the humming North Hall, it definitely felt like ConExpos of past, with crowded aisles and excited exhibitors, including Deere, Komatsu, Case, Doosan/Bobcat and Kobelco. Thursday finally saw sustained sunshine after bouts of rain and the smiles came out. What coronavirus? What stock market uncertainty?
But the outside bad-news tempo gained momentum, and on March 12th, AEM announced the show would close a day early due to growing COVID-19 concerns, travel restrictions and changing corporate travel policies.
This show went through extraordinary outside negative impacts, with unusually rainy weather being the least of them. Everything the 2017 ConExpo was blessed with – our headline at the time said "Sunny skies, sunny moods" – seemed to be a negative for the 2020 show.
Time will be the verdict as to whether or not the show should have taken place – and let me be clear, I was all for opening the doors. But there's no question that attendees returned to a world much different than when they left.