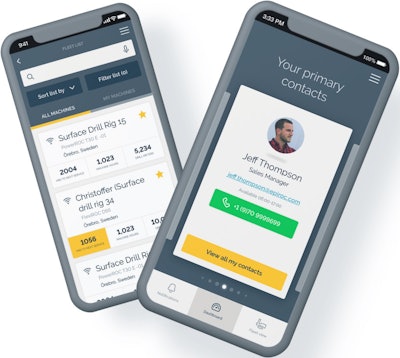 Epiroc has developed a new system and app for tracking equipment fleets via computer and mobile devices.
The company says the My Epiroc digital system improves fleet efficiency, with a focus on increasing uptime for mining and infrastructure operations. The system tracks fleet status in the production process, providing alerts and updates, and highlights items that need immediate attention.
"The platform also exposes faults and bottlenecks to allow for optimization and increased efficiency," says Hans Schill, U.S. Regional Application Center manager.
Operators and service technicians in the field can also use it to manage daily flows related to logging events, reporting faults, managing service scheduling and parts ordering.
Data is stored in an encrypted cloud environment, where information can be uploaded to create a secure digital fleet library over time, the company says.
Mobile applications are available in the Apple App Store and Google Play.