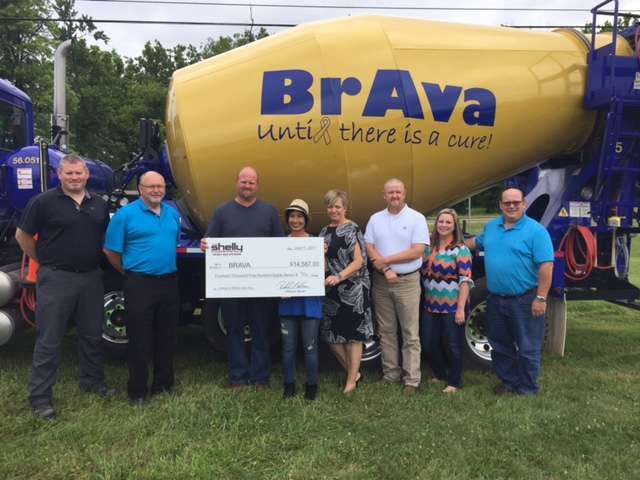 Smith Concrete, a part of The Shelly Company, played host to community members and individuals from other areas of Ohio, as well as individuals from out of state, who came together to participate in the fundraising event known as the "Rolling for BrAva" Dice Run on June 11.
BrAva is a local non-profit organization with a goal of raising Childhood Cancer awareness and helping families that are dealing with that issue.
This year, 146 people registered for the BrAva event, which was more than last years number.
The auction, by itself, raised $4,175, and the total amount raised during the event was $14,587. The event was also a part of the themed truck program sponsored by The Shelly Company Ready Mix Division.