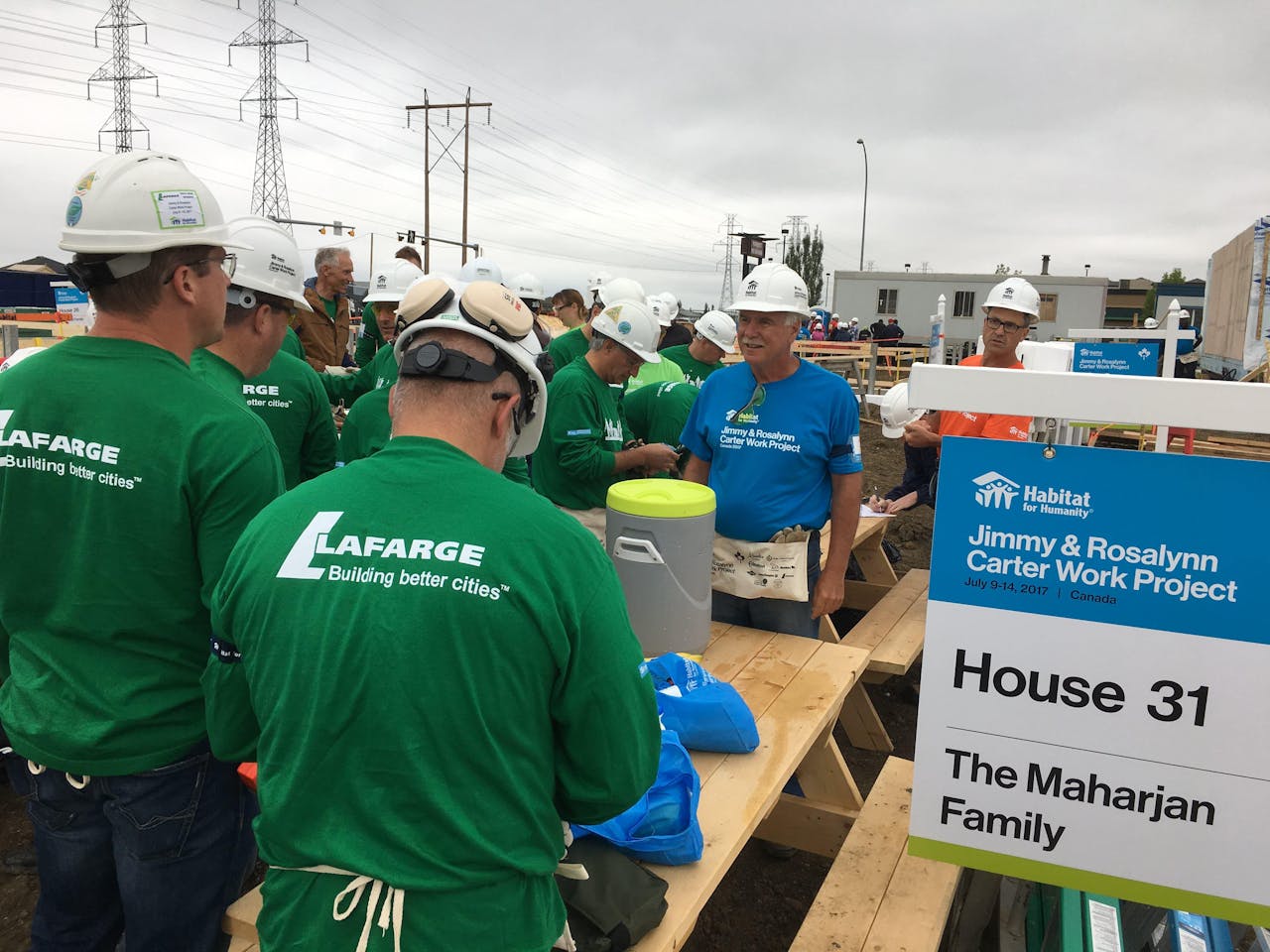 Lafarge Canada Inc. sponsored Habitat for Humanity Canada's biggest build project ever, the 34th Jimmy and Rosalynn Carter Work Project, which was organized as part of a celebration of Canada's 150th anniversary of Confederation.
The project included the construction of a total of 150 homes across Canada. In addition to being a Gold sponsor by providing concrete for foundations, concrete paving for the neighborhood, and aggregates for the build sites, Lafarge and its customers contributed more than 1,000 work hours to the project.
"When Lafarge was considering the opportunity to become involved as a major sponsor of this Habitat for Humanity project, it was really an easy decision for us. At Lafarge, our tag line is Building Better Cities. And that's exactly what we're all going to do here over the next few days," said Bruce Willmer, WCAN VP, Edmonton & RMX, during the opening breakfast for volunteers in Edmonton on Monday, July 10, according to Lafarge Canada.
"Our Lafarge customers and employees volunteering here are proud that our concrete will add sustainability to the affordable houses being built this week in Edmonton and Fort Saskatchewan," Willmer continued. "Here at Carter Place, where we've donated concrete paving, the community also has the benefit of a highly durable pavement which minimizes maintenance requirements and will host plenty of friendly games of street hockey and basketball. Our gift of concrete ensures a safe and long-standing foundation for the homes where families will thrive for decades to come. We're all here this week to do sustainable construction … and at the same time … build a sustainable, supportive community. It doesn't get any better than that, folks."