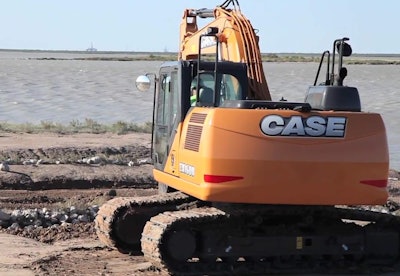 An expanding European truck market was the lone bright spot in CNH Industrial's full-year earnings report for 2015 as sales across each of the company's segments fell.
The company, manufacturer of the Case and New Holland brands of have equipment, reported fourth quarter sales of $7.1 billion, down 15 percent from the previous year. However, profit during the quarter rose 178 percent to $262 million.
CNH attributes the profit jump to higher sales in the Europe/Middle East region, manufacturing efficiencies and cost reduction measures.
For the year things were a bit bleaker as sales fell 20 percent to $26 billion and profit fell 50 percent to $474 million. The company expected sales between $26 billion and $27 billion.
As a global agricultural slowdown continues to impact all manufacturers, CNH saw sales in its largest segment fall 28 percent during the year to $11 billion. CNH specifically points to lower sales in North America and Latin America row crop sectors.
Full-year construction equipment sales fell 24 percent to $2.5 billion due to lower demand in Latin America and Asia, despite moderate growth in North America.
Though commercial vehicle sales fell 12 percent on the year, operating profit soared to $283 million–a nearly 900% increase. This spike was due to increases in the European truck, light vehicle, medium vehicle and heavy vehicle markets with CNH capturing market share gains in each.
You can see the segment-by-segment breakdown of revenues and operating profit below.
Looking forward to 2016, CNH expects sales to fall to between $23 billion and $24 billion The $23.5 billion midpoint of that forecast would mean an 11-percent sales drop.