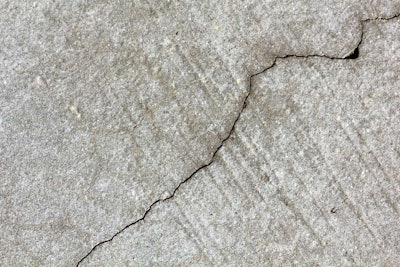 Construction projects across the state of Michigan that are dependent upon concrete are being delayed due to a cement shortage caused by what is being called a "perfect storm" of events.
According to a report from the Detroit Free Press, the Michigan cement industry had to delay the start of shipping this spring due to the Great Lakes freezing over during the harsh winter seen early in the year. That was compounded further by the fact that freight trains were tied up due to the oil boom in North Dakota.
In fact, cement producer Lafarge North America issued a statement saying shipment was delayed to a point that the supply of cement available once they were able to ship was only enough to satisfy all of the demand that had built up during the logistical troubles.
The paper reports that some concrete customers whose projects have been delayed were told that the Michigan Department of Transportation has the first claim to available supply in order to complete road construction projects by November 15.
Contractors in the state are hoping that supply should be freed up enough after that date that they can get some projects in before it gets too cold.
Though Lafarge told the Free Press that its "supply situation is stable," Daniel DeGraaf, the head of the Michigan Concrete Association, told the paper that the shortage could mean "projects that may not get built this year."