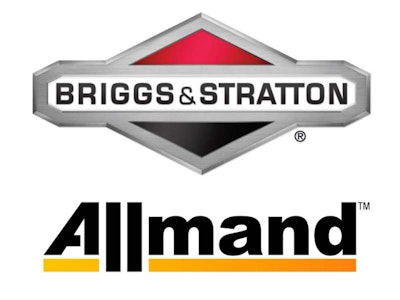 Briggs & Stratton announced today it will acquire Allmand Bros, manufacturer of towable light towers, industrial heaters and solar LED arrow boards.
The Holdredge, Nebraska-based Allmand has sales of about $80 million, according to Briggs & Stratton, which will acquire all outstanding Allmand shares for $62 million in cash. The transaction is expected to close in the next 30 days.
The Allmand acquisition "augments our higher margin commercial product portfolio, expands our market access to include the rental channel and helps diversify our business portfolio into industry segments we do not meaningfully participate in today," says Todd J. Teske, chairman, president and CEO of Briggs & Stratton. Adds Roger C. Allmand, chairman of Allmand: "We believe that Briggs & Stratton will be able to accelerate our presence globally."
In addition to gasoline engines for outdoor power equipment, Briggs & Stratton makes portable generators and pressure washers and owns the lawn care brands Simplicity, Snapper, SnapperPro, Ferris, Murray, Branco and Victa.