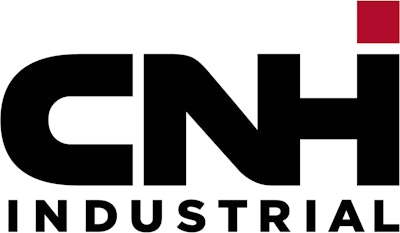 A slight increase in revenues boosted profit 10 percent at CNH Industrial during the second quarter of the year as sales gains in the company's powertrain segment offset decreases in both construction and agriculture equipment.
CNH, makers of the Case Construction and New Holland equipment brands, saw revenues rise to $8.9 billion, up 0.9 percent from the second quarter of 2013. Profit was up 10 percent to $358 million.
In its earnings report, the company noted $30 million in restructuring expenses, up $10 million from the second quarter of 2013. The company says that total is related "in part to construction equipment" due to a decision to close its Calhoun, Georgia, assembly plant which manufactures the M Series dozers that Case Construction Equipment announced in 2013.
Without restructuring and other costs, CNH says profit would have been $382 million, an increase of 14 percent year-over-year.
The company's Industrial Activities business, which contains its construction equipment, ag equipment, commercial vehicles and powertrain segments, saw operating profit fall 1.2 percent to $678 million in the second quarter as sales fell in each segment except powertrain.
Construction equipment sales fell 0.9 percent during the quarter to $931 million. Despite the decrease in sales, operating profit in the segment rose 15 percent to $28 million.
The company's agriculture equipment division, by far its largest sales generator, saw sales dip 2.3 percent year-over-year for the quarter to $4.4 billion. Ag operating profit fell 14 percent to $632 million.
Commercial vehicle sales fell 0.5 percent to $2.7 billion with an operating loss of $21 million. That's down 10 percent from the second quarter of 2013.
As the lone segment with a gain in revenue, powertrain sales rose 13.6 percent to $1.25 billion with a 10-percent increase in operating profit to $64 million.
Looking forward, the company says its forecast for the year remains the same as when announced on May 8. The company expects equipment sales of $32 billion during 2014 with operating profit for all of its equipment segments falling between $2.1 billion and $2.2 billion.