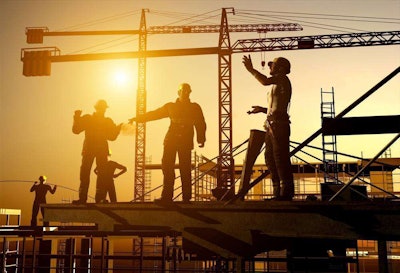 The U.S. construction industry added jobs for a seventh-straight month in July, a streak that has propelled the sector's employment to its highest level since May 2009.
July saw a sizable gain of 22,000 workers bringing the number of Americans employed in construction to 6.041 million, according to preliminary data from the Commerce Department.
The latest report also revised upward the number of workers added in June from from 6,000 to 10,000.
Construction's employment level is now 3.6 percent higher than it was one year ago. So far this year, the industry has added an average of 23,571 workers each month.
The industry's unemployment rate fell for the fifth straight month to 7.5 percent, 1.6 points lower than it was in July 2013.
Meanwhile, the U.S. economy added more than 200,000 jobs for the sixth-straight month, adding 209,000 jobs in July while the unemployment rate rose to 6.2 percent.