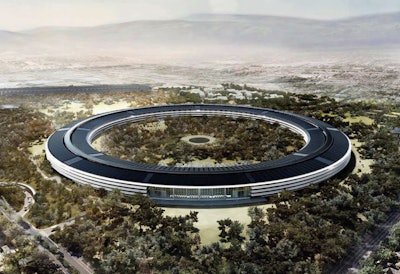 There is very little about Apple's new company headquarters in Cupertino, California that isn't impressive. From it's Spaceship-like circular design to its mammoth size of 2.8 million square feet all the down to the fact that it will create 176 acres of green space on property that just months ago was mostly asphalt. Then there's the price tag: $5 billion. That's more than the $3.9 billion new World Trade Center complex in New York City.
[imagebrowser id=103]
Work on the new campus is underway and KCBS traffic reporter Ron Cervi has been documenting progress of the site on his Twitter feed. You can see the site progress in Cervi's photos in the gallery above.
And to get an idea of what the site will look like when it's finished, a firm called Technology Integration Services recently put together a 3D flyover video of the future building. You can watch it below.
[vimeo 98560323 nolink]