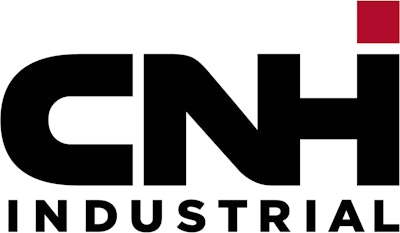 CNH Industrial, makers of the Case Construction and New Holland equipment brands, reported flat revenues during the first quarter of the year with a big decrease in profit due to softer sales of farming equipment.
Revenues totaled $7.5 billion during the first quarter, down 0.1 percent from the first quarter of 2013. Net sales fell 0.6 percent to $7.2 billion.
The company saw profit fall 33 percent to $101 million during the quarter, or seven cents per share.
Sales of construction equipment were up 2.7 percent in the first quarter to $774 million. Light equipment sales were up 6 percent and heavy equipment sales were up 9 percent over last year. CNH says demand increased in every region except for Latin America.
Construction equipment operating profit rose 111 percent to $3 million, recovering from the loss of $26 million in the first quarter of 2013.
The company's agriculture equipment division, by far its largest sales generator, saw sales dip 6 percent year-over-year for the quarter to $3.7 billion. CNH attributes the decline due to decreased volumes in Latin America and Asia and a less favorable product mix. Ag operating profit fell 0.8 percent to $464 million.
Commercial vehicle sales fell 0.6 percent to $2.3 billion with an operating loss of $70 million. That's down 150 percent from first quarter 2013. The company says a positive performance in truck and bus in Europe and Asia was offset by a significant decline in demand in Brazil, a decline in manufacturing activities in Venezuela and by unfavorable calendarization of activity in parts and specialty vehicles.
Powertrain sales were up 23 percent to $1.2 billion with operating profit up 143 percent to $34 million.
The company will announce its forecast for 2014-2018 later today.