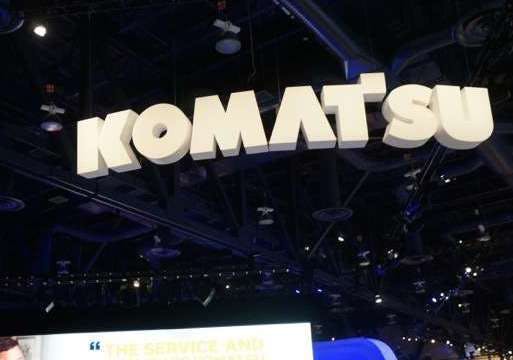 Komatsu says an increase in demand for construction equipment in Japan, China and other regions offset a low demand for mining equipment during fiscal year 2013 adding up to increases in sales and profit for the company.
Nonetheless, the has lower expectations for 2014.
For the fiscal year ending March 31, the company reported net sales of $19.1 billion (1.963 trillion Japanese yen), up 3.6 percent from fiscal year 2012. Operating income rose 13.7 percent to $2.36 billion (240.4 billion Japanese yen).
Profit for the company saw a large increase, up 26.3 percent during the year to $1.56 billion (159.5 billion Japanese yen).
Looking forward, Komatsu says it expects to meet a "more challenging" fiscal year in 2014 as demand in rental has "run its course" in Japan and demand for mining equipment is expected to remain low due to "the conservative mindset of mining customers for capital investment against the backdrop of sluggish commodity prices."
Komatsu is projecting net sales to drop 3.8 percent in 2014 to $18.4 billion (1.880 trillion Japanese yen) and profit to drop 3.5 percent to $1.5 billion (154 billion Japanese yen).
The company reports it is implementing group-wide efforts to increase sales, while lowering selling prices and productions costs.