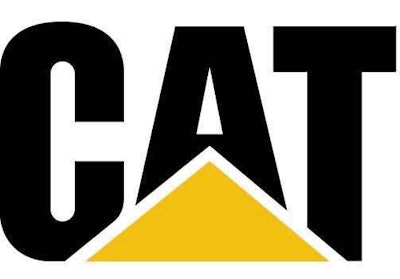 After a rough 2013 that saw profits drop 33 percent, the momentum Caterpillar gained during a strong fourth quarter appears to have remained in tact in 2014 and the company has raised its profit forecast for the year.
The company today announced profits of $922 million, or $1.44 per share, for the first quarter ending March 31. That's up 5 percent from the $880 million earned during the same period one year ago.
Those profits would have been higher by about 17 cents per share were it not for a restructuring cost of $149 million.
Sales and revenues during the first quarter were flat at $13.24 billion.
Caterpillar CEO Doug Oberhelman says the quarter highlighted the diversity of the company's business.
"Given the business and economic uncertainties around the world and continuing decline in our mining sales, I am pleased with our performance in the first quarter," Oberhelman said in the earnings report. "We understand we don't control the economy and have instead focused on what we can improve.  We're lowering costs, improving cash flow and driving value for our customers through the continued deployment of our lean manufacturing initiatives."
Caterpillar says that increases seen in construction, energy and transportation equipment sales and revenues propelled the company to profit despite further declines in mining equipment sales.
Greater demand led to a rise in construction equipment sales of 20 percent to $5 billion. Caterpillar anticipated the increase and upped inventory at dealers during the quarter.
Energy and transportation equipment sales were up 8 percent to $4.8 billion.
The company's Resource Industries segment, which manufactures mining equipment, saw sales fall 37 percent to $2.1 billion due to weaker demand. The company says though mine production has increased, its customers "in all geographic regions have reduced spending across the mining industry."
The company experienced a hard hit from decreased mining equipment demand in 2013 even though it expected it to a degree. Taken off guard by just how severe the decrease was, the company was quick to respond by cutting costs. It closed three U.S. plants last year and reduced its global workforce by 13,000 jobs.
Caterpillar says that it believes mining demand will return but not likely in time to have an effect on 2014 results.
"We believe that mining companies are increasing productivity at existing mines, rather than investing in expansions or new mine openings, which results in lower demand for our mining products," according to the earnings report.
Caterpillar says its dealers continued to reduce mining machine inventories during the first quarter.
Looking forward, though the company's sales and revenues forecast of about $56 billion in a range of plus or minus 5 percent remains unchanged from the previous quarter, Caterpillar is upping its profit forecast by 25 cents to $6.10 per share.