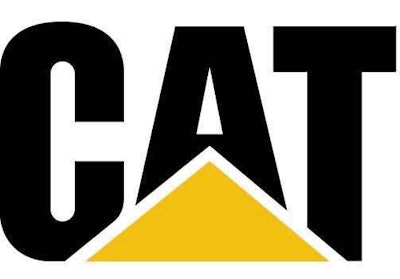 Caterpillar released its fourth quarter and full-year financial results for 2013 this morning, with numbers that were better than expected by Wall Street analysts.
The heavy equipment manufacturer's profits were $1 billion in the fourth quarter, an increase of 44 percent from 4Q 2012. That increase is mostly due to the $580 million impairment charge Cat took after uncovering an accounting scheme at Chinese mining unit Siwei. However, $300 million of that charge was offset by a tax settlement.
That leaves 10 percent of 4Q 2013's growth due to lower costs and improved performance across all three of the company's segments. Construction Industries, Power Systems and Financial Products all had higher sales, revenues and profits than 4Q 2012.
Despite that, the company's combined 4Q 2013 sales and revenues were down 10 percent to $14.4 billion due to continued difficulties for the company's Resource Industries segment, specifically with mining product sales.
Full-year 2013 profit was down 33 percent to $3.8 billion from 2012. Sales and revenues in 2013 fell 16 percent to $55.6 billion.
"In such a challenging environment, I am proud of the way our employees came together in 2013. Despite a sales and revenues decline of about $10 billion, we set a record for operating cash flow, strengthened our balance sheet and improved our overall market position for machines," said Chairman and CEO Doug Oberhelman said in a prepared statement.
Caterpillar's board has approved a $10 billion buyback program.
The company expected decreased mining demand in 2013, but not to the extent that it actually dropped. Taken off guard by just how severe the decrease was, the company was quick to respond by cutting costs. It closed three U.S. plants this year and has reduced its global workforce by 13,000 jobs.
Caterpillar's fiscal report says the company lowered inventory by $2.9 billion in 2013, with dealers lowering their stock by more than $3 billion. Despite the blow to sales this reduction caused, Caterpillar feels the effects are largely past.
Looking forward to 2014, Caterpillar expects sales and revenues to be flat at about $56 billion in a range of plus or minus 5 percent. That outlook includes continued restructuring costs of about $400 to $500 million and was also higher than analysts anticipated.
"We see some signs of improvement in the world economy, which should be positive for sales in our Construction Industries and Power Systems segments. However, despite our expectation that mine production will continue to increase, we expect mining companies to further reduce their capital expenditures in 2014," Oberhelman said. "We continue to be cautious and are making the tough decisions necessary to better position us down the road when economic conditions improve and our sales rebound."