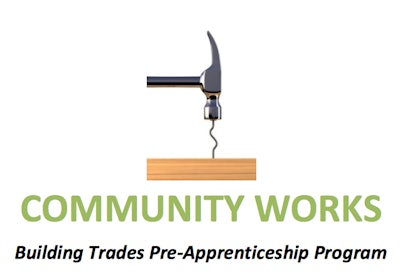 As the U.S. construction industry continues to explore ways to battle the current skilled worker shortage, a training program in Massachusetts is introducing the industry to many folks who had never previously considered it.
According to the Daily Hampshire Gazette, the city of Holyoke is seeing an influx of construction projects as of late including a new MGM casino will create 2,000 jobs. And in nearby Springfield, the Union Station train station will be rebuilt and a community center and senior center are in the works.
A survey released by Associated General Contractors of America in September found that 74 percent of contractors are having trouble finding skilled workers.
To ensure the projects in Holyoke and Springfield have enough workers with the proper skills, Community Works, a grant-funded six-week crash course in construction based in Amherst, has the goal of getting minorities and and low income workers paid internships with construction unions.
However, those internships are highly competitive. So Community Works doesn't make it easy on its trainees.
The six-week program meets five days a week and gives workers necessary skills to accomplish various responsibilities on a job site. According to the program's FAQ, it teaches students the "types and components of a construction project, workplace safety and health, basic construction math, construction tools, blueprint reading, labor history, workers' rights, and workforce diversity."
The program also equips students with resume writing and interviewing skills as well as communication techniques and workplace problem-solving. The program also introduces workers to union leaders and helps them gain certificates necessary for union membership.
The next Community Works program starts in March.