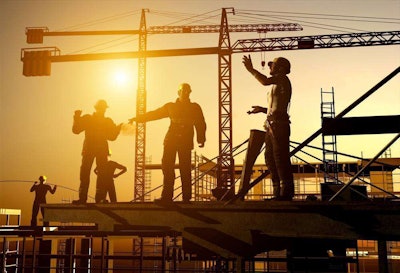 During September, U.S. construction companies added 20,000 workers, bringing the industry's workforce to a four-year high.
A total of 5.826 million Americans are employed in the industry, the highest number since 5.851 million were employed in August 2009, according to data from the Bureau of Labor Statistics.
September's total is 3 percent higher than the mark one year ago at this time.
The industry's unemployment rate fell from August's mark of 9.1 percent to 8.5 percent in September. It's the lowest that rate has been since it hit 8.2 percent in August 2008 and much lower than the peak of 27.1 percent reached in February of 2010.
The BLS September report was scheduled to come at the beginning of October but was delayed by the 16-day government shutdown which ended last Wednesday.
In terms of all industries, the U.S. added 148,000 jobs in September and the unemployment rate fell to 7.2 percent.