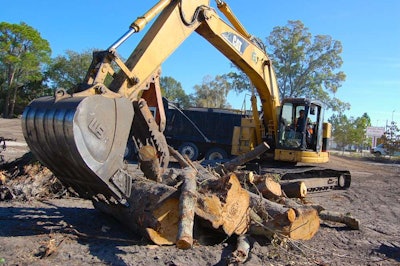 Marketing isn't just for big companies and consumer products. Excavation contractors can use marketing tactics and strategies to advantageously position their company in the marketplace to win more bids and grow revenues while at the same time enhancing the company's reputation.
With the pressure of today's low bid environment and get-it-done-yesterday job sites, it can be difficult for you to keep up with day-to-day work, much less identify and execute marketing strategies. Here are eight tips from Alisa Bennett, a contractor and marketing specialist, that you can use to take your firm to the next level:
1. Clear, concise and consistent branding enhances your reputation
It's critical that you create a professional and consistent look in every aspect of your business to ensure your team, your vehicles and your equipment are instantly recognizable. If you don't have a logo or if you are using a clip art backhoe on your business card, find a professional to create a visual image that clearly represents your company and then use it… on everything. Logos should appear on business cards, trucks, shirts, machines, jobsite signs, safety vests, hard hats, coffee cups and pens. Think of every vehicle and staff as moving advertisements or billboards.
2. Network, network… and then network some more
You've probably heard the saying "It's not what you know, it's who you know," and to some extent this adage rings true. Knowing the right people can lead to inside information and possibly provide a shot at a project before it goes out to bid. Meeting and getting to know the decision-makers in your area will help you find out about upcoming projects well in advance. Don't hesitate to reach out and ask questions or take someone to lunch to get to know them better. Join your local industry trade groups, such as ABC, and use LinkedIn to connect with contacts in your industry. Many contractors have had success starting a "peer group" where CEOs from different trades get together informally to share best business practices. Many times these connections can lead to other connections and new business.
3. Communicate milestones and news in your local market
Writing and distributing simple news releases announcing new hires, company milestones and other newsworthy items will keep your business "top of mind" in your market. Send concisely written news items to your local newspapers and magazines. If the story has a broader interest you can also reach out to regional, national and trade media contacts.
4. A great website is your best sales tool, and a bad website could be damaging your company's reputation
Many excavation contractors are late to the digital age and either don't have an on-line presence or have an outdated, unprofessional website. General contractors and developers use websites to access potential partners and if your site doesn't clearly and professionally communicate your company's capabilities your potential customer may not invite your firm to bid a project.
Work with an experienced marketing agency to succinctly identify your company's brand and mission, then have them create a website that will entice your potential customer to pick up the phone and call you. Be sure to have your site designed using software that enables you to update copy and photos on your own. WordPress and Joomla are easy-to-use Content Management Systems (CMS) that will give your company control of your site so you can ensure information stays current. Finally, make sure your information actually stays current.
5. Connect with business associates and customers on a regular basis
Once you have an awesome logo and polished new website in place it's time to expand your reach and communicate with your important contacts on a regular basis. Create a quarterly newsletter, Facebook page, Pinterest Board or Twitter feed to provide a forum to keep your customers, vendors, associates and media contacts updated about happenings in your company. Customers and vendors of Bennett Contracting look forward to receiving our "Diggin' It" newsletter. We feature a different recipe in every issue and past issues are made available on our website, as inevitably someone will call the office to ask for our popular Breakfast Casserole recipe from the May 2009 issue.
6. Tap into today's trends and pop culture
Track trends and pop culture and find simple inexpensive ways to use them to promote your company. Remember when everyone was doing the Harlem Shake? Or have you noticed how so many people are talking about the Camel/"Hump Dayyyyy" television commercial? Tie-ins to events or trends currently part of the national dialogue are a great way to bring attention to your excavation company. As an example, Caterpillar dealer RingPower created a short Harlem Shake video using heavy equipment to "dance" during the height of the Harlem Shake rage (see it here). Whatever you do, promote it with news releases and mentions on social media, in your newsletter and on your website.
7. Make friends with those in the newsroom
Editors and writers need sources. National stories are often localized by television stations and print media in your local market. If a national story about crumbling infrastructure is getting attention and you have firsthand knowledge about projects that have recently helped to improve local road and utility conditions, call the publication and help them localize the story. You will potentially be quoted in the resulting story and your contact information may even be kept on file as a "go-to" person with "insider knowledge" of construction trends and information.
8. Do good/feel good: Community involvement can pay big dividends
A positive way to position your excavation company is by being a good corporate citizen. That is, giving back to your community through involvement on boards, making donations to high-profile organizations or, perhaps most effectively, through "pro-bono" projects. A pro-bono project is one where your company provides services at no cost to a select non-profit organization. In the past Bennett Contracting's pro-bono projects have included building a running track at a local elementary school, clearing trees to make way for an outdoor challenge course for at-risk students and an improved parking lot for an animal rescue organization. What community needs can your company fulfill? Don't forget to promote your goodwill through media contacts and your new newsletter and Facebook page.
Marketing your business takes time and effort. Teaming up with a professional firm or agency is an investment in your excavation company's future and will enhance your reputation today and for many tomorrows.
About the author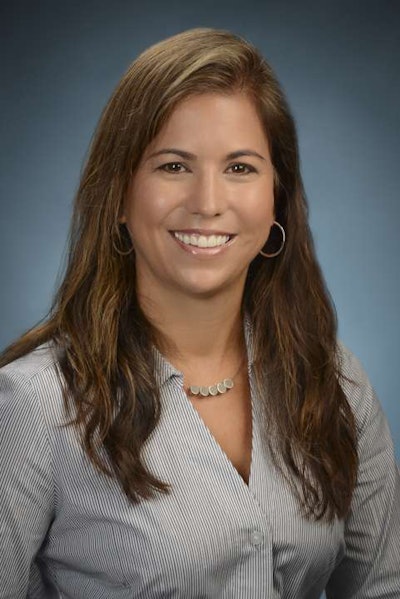 Alisa Bennett is president of ASB Marketing, a boutique marketing and communications agency specializing in the field of excavation and site construction. She is also vice president of Bennett Contracting in Bradenton, Florida, a former Equipment World Contractor of the Year Finalist (2012) and a marketing professional with more than 20 years experience. You can reach her at asbmkt@gmail.com or (941) 756-8200.