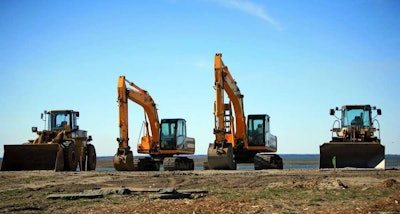 If you happen to be going to the GIE+Expo next week in Louisville, Kentucky, stop by at the show's new Friday breakfast workshop, 7:30 to 9:15 a.m, Room C-108. That's where I'll be hosting a session on "Calculating Your Equipment's Owning and Operating Costs."
Why O&O costs? Because in 14 years of writing about construction equipment, I've come to realize that this is the one area where landscapers and small contractors are the most deficient. Most guys who own just one or two pieces of compact equipment think the sticker price is their biggest cost. But nothing could be further from the truth.
And if you don't have an extremely accurate read on your equipment owning O&O costs, you could be leaving money on the table or charging your clients less that it costs you to do the work. As I've heard many contractors say "You can be going broke in this business and not know it for six months."
Successful earthmoving contractors calculate every machine's cost down to the dime. The techniques they use are within anybody's reach. All you need is an Excel spreadsheet and consistent recordkeeping. What's more, once you see where your true costs are you can start to put your cost containment efforts into areas that matter.
In this presentation I'll take three popular machines in the landscaping world, a skid steer, compact excavator and backhoe, and show you how to detail every cost from the initial purchase price down what you pay for lube oil and maintenance and how you can use that information to make better decisions.
When you're talking big machines, the little changes add up to big money pretty fast. So stop in Friday and learn what you can do to win more bids and pull more profit out of every job with O&O cost calculations.