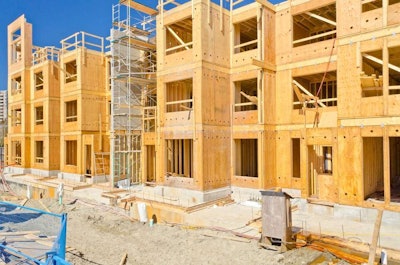 In its second quarter 2013 Construction Outlook report, FMI has revised down its forecast for overall construction value growth to 7 percent from the 8 percent growth forecasted in the first quarter.
FMI, a management consulting and investment banking provider for the engineering and construction industry, dropped its forecast for the U.S. value of construction-put-in-place to end at $913 billion this year. That's down from $919 billion forecast in the first quarter.
FMI says the reason for edging expectations downward is the shifting strength of individual construction markets. FMI attributes a decline in government construction spending, the likelihood of even more cuts due to the sequestration along with a combination of tighter lending restrictions with consumers wary of taking on debt for the drop in the forecasts.
That being said, following two straight months of decreases, government construction spending actually rose 1.8 percent in May to a seasonally-adjusted annual rate of $269.4 million.
In terms of individual markets, FMI edged down forecasts for growth in residential construction 1.8 percent due to a drop in multifamily housing between this year and last. Its forecast for commercial construction edged down 0.8 percent due to sales for retail and food service being slower than expected.
FMI also edged down expectations for healthcare construction 3.15 percent, amusement and recreation down 2 percent, sewage and water disposal down 3.8 percent and water supply down 3.2 percent.