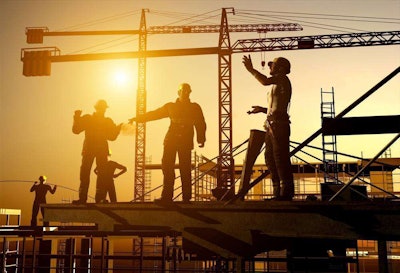 U.S. construction added 13,000 jobs in June, giving the industry its highest employment total in nearly four years.
The total number of Americans employed by the industry stands at 5.812 million, according to preliminary data from the Bureau of Labor Statistics. That's the highest employment the industry has seen since 5.851 million Americans were employed in August 2009.
And for the fifth consecutive month, the industry saw its unemployment rate drop. In June unemployment fell from 10.8 percent to 9.8 percent—the lowest unemployment rate the industry has seen since August 2008 when it stood at 8.2 percent.
As for the country as a whole, U.S. employers added 195,000 jobs in June. The unemployment rate was unchanged at 7.6 percent.