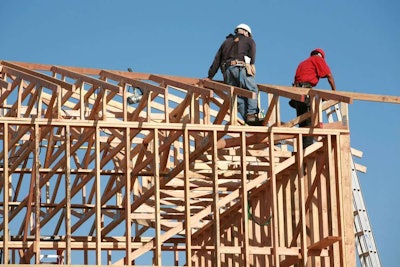 A new report forecasts extreme acceleration in global construction, saying that the industry will account for 13.5 percent of the world's output by 2025.
The "Global Construction 2025" report, as detailed in a piece by CNBC, says that the U.S. construction industry will continue its recovery, growing by 40 percent while construction output in the U.S. will grow by more than 75 percent between 2012 and 2025.
The report also forecasts that the U.S. will need nearly 20 million new homes by 2025, meaning 1.5 million homes will need to be built each year.
Meanwhile, global construction will grow by 70 percent, or $6.3 billion by 2025.
"Urbanization is one of the largest challenges facing the human race. Growth in the world's global mega cities gives rise to major challenges for the engineering and construction industry," the report reads. "Some two billion additional city-dwellers are expected by 2050, giving rise to challenges around providing power, water, sanitation, housing, offices and transportation as well as doing this sustainably and developing new cities of the future."