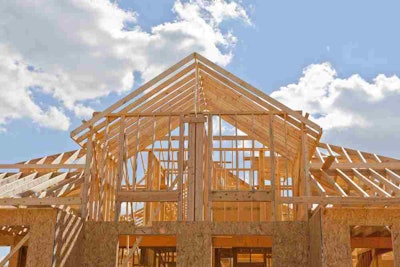 Spending on construction projects in the U.S. saw a second consecutive month of gains in May, rising 0.5 percent to a nearly four-year high, according to new data released by the U.S. Commerce Department Monday.
Spending rose from the revised April figure to a seasonally adjusted annual rate of $875 billion. That mark is 5.4 percent higher than the $830.3 billion spent one year ago.
The boost is mainly due to the 1.8 percent increase in government spending to $269.4 billion. That's the highest mark since November of last year and a welcome sign of improvement after two straight months of decreases.
May's overall gains are also partly due to the continuing recovery of the housing market. Private residential construction spending rose 1.2 percent to a seasonally adjusted annual rate of $322.3 billion.
Private- and publicly-funded residential construction was up 1.2 percent as well in May to $328.6 billion. That mark is 22.7 percent higher than the same time last year.