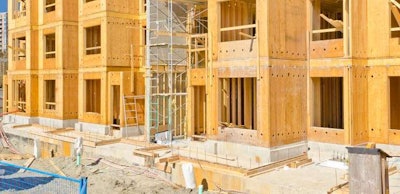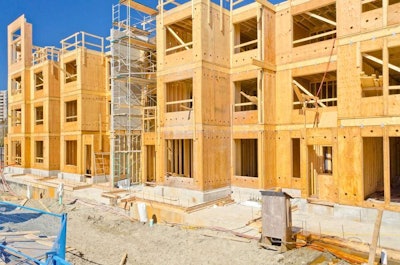 After surging to a four-year high in December, much of the momentum in housing starts was lost in January though things remain markedly better than they were at the same point in 2012, according to numbers from the U.S. Commerce Department's Census Bureau.
Construction began on houses and apartments at a seasonally adjusted rate of 890,000 in January, marking an 8.5-percent decrease from December 2012's revised estimate of 973,000. Despite the dip, the January rate is 23.6 percent higher than January 2012's rate of 720,000
The brunt of the losses in housing starts came in apartments. The January rate for units in buildings with five units or more was 260,000, a 26.1-percent decrease from December's revised rate of 352,000.
Home starts in January saw a modest improvement, rising 0.8 percent to a rate of 613,000. The revised December figure was 608,000.
Housing completions in January were at a seasonally adjusted annual rate of 724,000, representing a 6-percent increase from the revised December estimate of 683,000. January's rate of completions is a 33.6-percent increase over the January 2012 rate of 542,000.
Single-family housing completions in January were at 565,000, a 7-percent increase over the December 2012 rate of 528,000. Apartments were completed at a rate of 152,000.
Building permits in January were issued to homes at a seasonally adjusted annual rate of 925,000. That makes for a is 1.8-percent increase above the revised December rate of 909,000 and is 35.2 percent higher than the January 2012 estimate of 684,000.
Permits were issued to single-family homes at a rate of 584,000, an increase of 1.9 percent above the revised December figure of 573,000. Permits were issued to apartments at a rate of 311,000 in January.