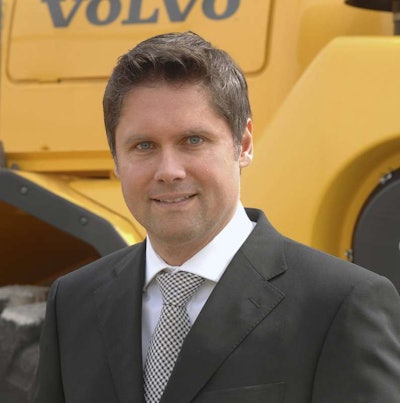 Volvo Construction Equipment (Volvo CE) has appointed Thorsten Poszwa as the company's new global director of external communications, effective May 1.
Poszwa will be based at Volvo CE's headquarters in Brussels, Belgium, where he will focus on print and online media relations for the business as well as develop worldwide external communication standards and practices for Volvo CE.
Additionally, Poszwa will serve as editor-in-chief of Spirit, the company's customer magazine.
Poszwa has worked with Volvo CE's German sales organization for 10 years, where he spent much of his time working in marketing and communication roles. Most recently, Poszwa was the manager of marketing and communications for Volvo Construction Equipment Germany, GmbH, based in Ismaning, near Munich.
Poszwa has a business degree from the University of Sciences & Arts in Dortmund, Germany, and is finalizing an MBA from Berlin University for Professional Studies, with a particular focus on marketing and leadership.